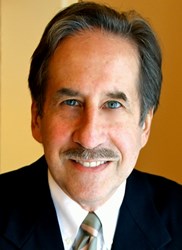 Fairfield, IA (PRWEB) January 03, 2014
Accounting students at Maharishi University are gaining certification in a new worldwide standard for exchanging financial and accounting information that's required by the US government as well as a growing list of international organizations. Maharishi U is the first university in the world to offer this certification training as an academic course.
"The government is increasingly expecting financial institutions to adopt this new standard, but there are very few accountants trained in this area," said accounting professor Andrew Bargerstock, PhD, CPA. "Our students are moving quickly to fill this void."
Extensible Business Reporting Language (XBRL)
The new standard, XBRL, or eXtensible Business Reporting Language, is a formal markup language with some similarities to computer programming that systematically defines business facts, values, contexts, units, and more in order to exchange financial information.
Common functions in many countries that make use of XBRL include regulators of stock exchanges and securities, banking regulators, business registrars, revenue reporting and tax-filing agencies, and national statistical agencies.
A Highly Marketable Skill
According to Dr. Bargerstock, the XBRL standard is rapidly spreading worldwide. In the U.S., both the Securities Exchange Commission (SEC) and the Federal Deposit Insurance Corporation (FDIC) require that all data reported to them use XBRL.
The Netherlands has adopted XBRL as a government-wide standard of reporting accounting and financial information. And in a recent report, the International Accounting Standards Board (IASB) stated that "XBRL reporting has become an integral aspect of most registrants' financial reporting infrastructures, and interactive data is more readily available to financial statement users than ever before."
"We want our students to be on the cutting edge," Dr. Bargerstock said. "This new system is very challenging to learn, but once an accountant is certified, he or she will be highly sought after by the many large institutions who are now having to prepare their data in this new way. This will give our students another credential that will make them attractive in the US and international job market."
Students, Faculty Earn Certification
XBRL International, (http://www.xbrl.org), which developed this new standard, offers testing to certify that accountants have mastered it. Dr. Bargerstock and six of his students have so far earned XBRL certification. According to XBRL International, Maharishi University of Management is the first university to offer XBRL instruction and certification as part of the curriculum. XBRL is offered as a one-credit course in MUM's MBA Accounting program.
The MUM Accounting MBA
Maharishi University of Management offers an MBA for Accounting Professionals program that enrolls students from a variety of countries. They spend seven months on campus taking MBA courses, and then are placed in paid practicum positions around the US while completing their degree via distance education.
Track Record of Success
Dr. Bargerstock, director of the University's MBA programs, received the 2009 Excellence in Lean Accounting Professor award from the Lean Enterprise Institute (LEI) at the Lean Accounting Summit. Since then, Dr. Bargerstock has published research articles in Management Accounting Quarterly and guided two Ph.D. students who won the Lean Accounting Student of the Year Award (2011, 2013) by LEI at the annual Lean Accounting Summit.
Dr. Bargerstock's students have also placed in top 10 positions of the revolving CAPSIM business simulations CAPSIM business simulations. Every year since beginning the simulation as part of the MBA curriculum, MUM has placed student teams in the Top 10th percentile worldwide including #1 finishes in the world in 2011 and 2013. This online simulation addresses the need for accountants to become better acquainted with strategic thinking and decision-making in circumstances of uncertainty and in a team environment.
The XBRL training and certification adds to the growing list of skills MUM students have been developing, including their recent course in Data-Mining using the latest SPSS Modeler software and its application in business marketing.
"This combination of these three things—success is Business Simulations, understanding of Data Mining, and XBRL certification," said Dr. Bargerstock, "puts MBAs coming out of Maharishi University of Management in a whole new light with great potential for building long-term careers in the United States and internationally."
About the University
Founded in 1971, Maharishi University of Management (MUM) offers Consciousness-Based℠ Education, a traditional academic curriculum enhanced with self-development programs like the Transcendental Meditation® technique. Students are encouraged to follow a more sustainable routine of study, socializing and rest without the typical college burnout. All aspects of campus life nourish the body and mind, including organic vegetarian meals served fresh daily. Located in Fairfield, Iowa, MUM is accredited by The Higher Learning Commission and offers bachelor's, master's, and doctoral degrees in the arts, sciences, humanities, and business. Visitors Weekends are held throughout the year. For more information, call the Admissions Office at 800-369-6480 or visit http://www.mum.edu.
Find More Computer Press Releases
Woodbury, NY (PRWEB) December 11, 2013
Leading accounting and business valuation Gettry Marcus CPA, P.C., discusses various methods to time year-end bonuses for tax purposes.
Taxpayers generally prefer to accelerate deductions to reduce their current year income and taxes. In some situations, the tax code's accounting rules allow an accrual-basis employer to deduct a year-end employee bonus in the current year, even though the bonus will not be paid until the following year. A recent IRS Chief Counsel memorandum (FAA 20134301F) highlights some of the pitfalls that can affect when bonus compensation is deductible.
Accrual Method
Under the accrual-method of accounting (in contrast to the cash-method of accounting), a liability is incurred, and can be deducted, in the year in which:
1.    All the events have occurred that establish the fact of the liability;

2.    The amount of the liability can be determined with reasonable accuracy; and

3.    Economic performance has occurred.
The first factor, the all-events test, is met when the event fixing the liability occurs and payment is unconditionally due. Although an expense may be deductible before it is payable, liability must be firmly established. The "fact of liability" depends on whether legal rights or obligations exist as of the close of the year, not the probability that the rights will arise in the future.
Bonus Plans
An employer may establish an arrangement or plan that will pay a bonus to its employees in the succeeding year, based on an evaluation of current year performance.
Performance could be determined by objective factors, such as numerical goals set for the company or the employee. These bonuses may be deductible in the earlier year even though the employee, who must figure taxes on the cash method, won't need to recognize the income until it is paid. Or performance may be based on more subjective factors, such as an individual performance appraisal or the employer's discretion. These bonuses may be deductible in the later year. The requirements for awarding the bonus must be scrutinized, to determine when the liability becomes certain.
Is the liability deductible?
The IRS has stated that a bonus can be deducted in the current year if, under a bonus plan, the employee is notified in the current year the employee will receive a bonus, even though the bonus is not calculated or paid until the following year. An employer's bonus liability that is ascertainable by a fixed standard, such as a percentage of profits at the close of the year, accrues and is deductible in the current year even though the computations are not made until the following year.
For information about instances when a bonus cannot be accrued or employers may be denied a deduction in the current year, read the Gettry Marcus tax update.
Gettry Marcus CPA, P.C. is a Top 200 firm nationally with offices in Woodbury, Long Island and New York City. We provide accounting, tax, and consulting services to commercial businesses, high net worth individuals and various industries which include Real Estate and Health Care. We have one of the premier and most credentialed Business Valuation, Litigation and Forensic Accounting Groups in the New York Area. Our experience in diverse industries and a highly talented and experienced professional staff gives us the ability to share valuable insights into our clients' businesses, to better understand their goals and problems and to help them attain the vision they have for their company.
Gettry Marcus is "Always Looking Deeper" to build value for our clients. Visit the Gettry Marcus tax page here.
Media inquiries: Contact Fayellen Dietchweiler at 516-364-3390 ext. 225 or via email at fdietchweiler(at)gettrymarcus(dot)com.
If and only to the extent that this publication contains contributions from tax professionals who are subject to the rules of professional conduct set forth in Circular 230, as promulgated by the United States Department of the Treasury, the publisher, on behalf of those contributors, hereby states that any U.S. federal tax advice that is contained in such contributions was not intended or written to be used by any taxpayer for the purpose of avoiding penalties that may be imposed on the taxpayer by the Internal Revenue Service, and it cannot be used by any taxpayer for such purpose.
#####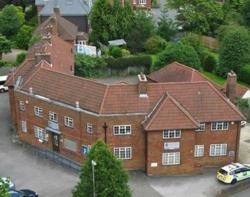 Egham, Surrey (PRWEB UK) 21 May 2013
Isosceles, providers of outsourced accounting and finance, HR outsourcing services and strategic services have secured The Old Police Station in Egham. This move will not only provide Isosceles with much needed space, as the company continues to grow, but it will also enable them to offer overseas companies wishing to set up in the UK a virtual or physical office in their Inward Investment Incubator.
According to Mike O'Connell, CEO at Isosceles, "We are under significant pressure to provide this type of facility, in addition to our current service - company formation for overseas companies establishing a UK presence. Egham is a historic town in a perfect location: close to Heathrow, the motorway network and is within the London Commuter Belt."
The Old Police Station is quirky and unconventional, not many incubators conduct meetings behind bars. With a virtual office service together with a selection of meeting rooms, hot desks, offices, IT and telecom options, the Incubator can already support a variety of companies at different stages of development.
A leading US owned Biotechology Company has already snapped up several offices.
Isosceles who also have an office in Sheffield, provide clients with affordable support, through all stages of evolution from start-up to exit. Their services include: outsourced accounting, part time FD, interim FD, HR outsourcing services, payroll outsourcing, preparing companies for sale, helping the new CFO in their first 100 days as well as helping overseas companies set up in the UK.
Isosceles focus on helping ambitious companies achieve their potential, and believe that emerging and growing businesses need an effective accounting and HR function just as much as well-established corporations. They believe the challenge these organisations face, however, is how to afford the calibre of staff and systems required to help them grow and prosper. To help small and medium companies meet this challenge, Isosceles provide flexible, tailored support when, where and how a business needs it. This could be as little as one day a week.
Isosceles was established in 2001 by CEO and Founder Mike O'Connell. In the past 12 years, Isosceles have helped over 200 companies achieve their potential.
Isoscelesclients are early stage, funded or rapidly growing companies. Their clients include nine recipients of the Tech Track 100 Award. Their largest client is a fully listed


Fresno, CA (PRWEB) November 28, 2012
Aplos Software, LLC updated their nonprofit accounting software this week to make it easier for nonprofits to manage donor contributions. With this update, nonprofits and churches can allow an individual to only have access to the contribution management sections of the accounting software so they can quickly, easily and safely help enter donations, update donor contact information and help print the required annual Contribution Statements prior to the IRS deadline of January 31, 2013.
Mailing giving statements on time can be stressful for small nonprofits and churches, especially if they are not using an appropriate fund accounting software throughout the year. Aplos helps nonprofits change this time-intensive project into one that is as simple as the click of a button, said Tim Goetz, CPA and co-founder of Aplos Software. Even if organizations have not been using Aplos Accounting all year, we will help them import their data so they can easily prepare 2012 giving statements, then they will already be set up to start 2013 accounting on the right foot.
Nonprofit Accounting Software Eases Contribution Statement Preparation
Aplos Accounting, the web-based fund accounting software designed for small nonprofits and faith-based organizations, is designed to be simple enough for a non-accountant to manage it easily and accurately. In addition to true fund accounting, organizations can add optional Apps based on their unique needs, including Contributions Management to track donations and automatically generate Contribution Statements.
Other available Apps include budgeting, bank reconciliation, check printing and a people database. Aplos Accountings web-based platform includes the ability to have multiple users with various permission levels who can access the software from any location using an Internet connection.
For example, a nonprofit can create a user for a board member or accountant so this person can log in from their office to view reports or audit the accounting, but not make changes to any transactions. Aplos Accountings recent update created a new user type called a Contribution Manager user, who can only access Contributions Management-related sections of the nonprofit accounting software. This is ideal for a nonprofit or church that uses a volunteer or untrained staff member to help enter end-of-the-year donations, update donor contact information and print Contributions Statements.
Fund Accounting Software For Small Nonprofits and Faith-based Organizations
Aplos Accounting is designed for the specific fund accounting needs of small churches, faith-based organizations and nonprofit organizations with its intuitive user interface. Many organizations are actively looking for the best church accounting software or nonprofit accounting software for their 2013 accounting and are finding Aplos is very easy to set-up, import their information, manage without accounting experience and quickly customize and print their needed financial reports.
Aplos customer Michele Slayden, co-founder of the nonprofit Off The Front said, Aplos is for people like me who have little time, minimal experience, and are in desperate need of confidence in an area requiring a great amount of responsibility.
In addition to providing all of the essential accounting functions, Aploss Cloud-based accounting software means there is no software download needed and users dont need to worry about saving a back-up in case a computer crashes because Aplos does it automatically on its secure platform.
Aplos Softwares web-based fund accounting suite with the Contributions Management App is priced from $ 16.98 up to $ 30.95 per month based on the number of users and other functionality needed. Aplos Software also offers Aplos Oversight, a free enterprise accounting platform for users to easily manage the finances of multiple nonprofits or churches that use Aplos Accounting. Nonprofits can register for a 15-day free trial of Aplos Accounting. Visit http://www.aplossoftware.com for more information or call Aplos Software at (888) 274-1316.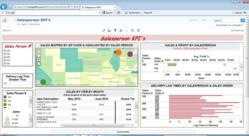 Novi, MI & San Jose, CA (PRWEB) April 10, 2012
CFO Rapid Fire business intelligence allows users to analyze and trend all of their companys data from anywhere and at any-time, said Meg Potts, founding partner of CFO Rapid Fire. Partnering with Intacct is a natural extension of our goal to provide users with a 360 degree interactive experience with their business information. The ability of a company to trend its non-financial enterprise data with its accounting/ERP data is unparalleled in any other application.
At the core of the CFO Rapid Fire / Intacct-Ready module is Instalytics, a brand new way of seeing, reading and interpreting financial statements. Instalytics provides the first breakthrough in financial reporting in years no longer constrained by the traditional current year, prior year flat view of financial reporting; financial statements take on a new life, allowing users to view any time period, in any format, for any account at a click of a button.
The drill down capability of Intacct is replicated in Instalytics and allows a company to further refine and extend the reach of Intacct to other areas of their business. Companies are using this new method of reporting to track and trend side by side periods, quarters, and years, while at the same time using the broad functionality of CFO Rapid Fire to marry trends with their other data sources. This new technology doesnt stop with financial statements; it applies to EVERY source of information within Intacct including project management, project accounting, and sales force automation. Instalytics is addictive. Were able to provide our customers with what they need to see, when they want to see it, wherever they are, added Gregory Thomas, founding partner of CFO Rapid Fire.
CFO Rapid Fire can be a useful tool for our joint customers that want to analyze and trend their financial data with other operational data, said Dan Miller, vice president of Product Management for Intacct. CFO Rapid Fire makes it easy for companies to pull data from multiple sources such as Intacct, payroll, point of sale, purchasing into one system for analysis and reporting.
About the Intacct-Ready Partner Program

Under the Intacct-Ready Partner Program, Intacct partners with leading companies to develop and certify integration between their cloud computing-based applications and technologies and Intacct's cloud financial management applications. More information on how to achieve Intacct-Ready status is available at http://us.intacct.com.
About CFO Rapid Fire, LLC.

Established in 2010, CFO Rapid Fire, LLC is the creator of CFO Rapid Fire the interactive, cloud based, business intelligence system that captures business data from any available source and translates it into exciting visualizations providing bold and interactive graphical displays of information that result in bottom line change. The company was founded by enterprising finance professionals Gregory Thomas and Meg Potts, whose vision of providing real-time access to critical and relevant business analytics continues to define the company.
Aptech Announces Profitvue V 14.5 Upgrade for Single and Multi-Property Accounting













Pittsburgh, PA (PRWEB) May 04, 2011
Aptech Computer Systems, Inc. today announced the release of Profitvue® Version 14.5 with a comprehensive suite of enhancements that enable operators to manage their hospitality businesses more efficiently. Profitvue is the most widely used financial accounting solution designed for the hospitality industry. Aptech is the leading provider of hospitality software for business intelligence and enterprise financial accounting. Click here to learn more about Aptech's products and services.
"We listen to users and track market changes."

"Aptech's team enhanced many of Profitvue multi-company and accounts payable functions to increase its versatility and strength. We also retained its familiar user interface so clients will still find it easy to use," said Jill Wilder, vice president of Aptech Computer Systems. Aptech partnered with many of its more than 700 Profitvue users to identify which performance management functionality upgrades would provide the greatest operational benefits. "We listen to our users and track market changes to keep Profitvue's features current with emerging financial processes and accounting regulations."
Profitvue's enhanced functionality creates operating efficiency

The multi-company functionality in Profitvue Version 14.5 makes global check searches effortless, provides multi-property edit lists, and has new ACH (Automate Clearing House) functionality. Profitvue's accounts payable now enables operators to electronically transfer a specified check run to their bank for vendor payments; this saves operator processing time and paper. Profitvue 14.5 also has new printing capabilities including one-button reporting conversions that let operators convert financials to both Excel and PDF formats; this streamlines many accounting functions.
"Aptech is committed to continually upgrading Profitvue so it always delivers the latest features to simplify operations for our clients," said Wilder. "Version 14.5 is equally at home operating from a single property platform, or on a cloud-based network for multiple hotels with consolidated financials and reporting. Many Profitvue clients utilize Aptech's secure network hosting facilities. When Aptech hosts Profitvue, it is responsible for data backups, and keeping the system operating optimally and on the latest version."    
Aptech Computer Systems

Aptech Computer Systems, Inc., based in Pittsburgh, Pennsylvania, leads the hospitality industry in leveraging change by valuing human relationships and applying technology to solve business problems for people. Incorporated in 1970, Aptech is a financial and operations technology solutions and service company whose products include state-of-the-art back office, business intelligence and enterprise planning products: Profitvue®, Execuvue®, and Webvue®. Over 2,500 properties, including very large chains, multiple-property management companies, and single-site hotels use Aptech solutions to understand their financial and operational data. Execuvue and Profitvue are registered trademarks of Aptech Computer Systems, Inc. All other trademarks are owned by their respective holders.
###
©Copyright 1997-
, Vocus PRW Holdings, LLC.
Vocus, PRWeb, and Publicity Wire are trademarks or registered trademarks of Vocus, Inc. or Vocus PRW Holdings, LLC.