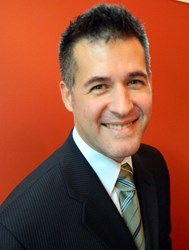 (PRWEB) January 12, 2014
Mr. Martin Clouthier joins Fauske & Associates, LLC (FAI) as a Senior Consulting Engineer serving Canada for testing and consulting services. Mr. Clouthier's career spans more than 20 years focusing on loss prevention in the process industries. He has conducted hundreds of formal assessments aimed at identifying, quantifying and reducing the risk of major accidents at industrial facilities across Canada.
His current interests are in fire risk assessment at nuclear facilities and explosion risk assessment for industrial processes involving dust, gas or hybrid mixtures. Since 2005, he has served as an active member of the NFPA committee for explosion protection systems.
"Martin's extensive on-site experience will be an important asset to FAI's presence in Canada particularly in light of recent hazardous events like the explosion at Babine Forest Products in Burns Lake, BC," states FAI Director of Sales & Business Development Jeff Griffin. "The largely voluntary nature of Canada's safety regulations means that companies rely on experts like Martin to ensure that their processes are safe, especially in the wake of a catastrophic event."
He has the following degrees:

    M. Sc. - (Fire Protection Engineering) Worcester Polytechnic Institute
    B. Eng. - (Electrical Engineering) Technical University of Nova Scotia
    B. Sc. - (Mathematics) Dalhousie University
And has the following professional designations and memberships:

    Salamander Honorary Fire Protection Engineering Society
    Canadian Society for Chemical Engineering
    Member, NFPA Technical Committee on Explosion Protection Systems (NFPA 67, 68, and 69)
    Association of Professional Engineers of Nova Scotia (APENS)
    Professional Engineers Ontario
    Ordre des Ingenieurs du Quebec
    Society of Fire Protection Engineers (SFPE)
    National Fire Protection Association (NFPA)
    FRM, Risk and Insurance Management Society (RIMS)
Per Fauske & Associates, LLC President Kris Fauske, "Martin is an excellent addition to our team. We are thrilled that he will provide more immediate service to our clients in Canada."
Founded in 1980 by Hans Fauske (D.Sc.), Michael Grolmes (PhD) and Robert Henry (PhD), FAI became a wholly owned subsidiary of Westinghouse Electric Co. in 1986. FAI assumed early leadership roles in the acclaimed DIERS program for AIChE and the IDCOR program for the nuclear power industry. These activities led to state-of-the-art methodology and laboratory tools for characterizing chemical systems and computer models for analyzing severe accidents in commercial nuclear power plants used worldwide. Recognized worldwide for phenomenological modeling related to the prevention and accommodation of chemical and nuclear power accidents, FAI also provides advanced training and research in physics, chemical engineering, mechanical engineering, nuclear engineering, computer science and other fields. FAI has several fully staffed laboratories supporting: EQ, CHAMP, full-scale thermal/hydraulics experiments, and basic physical sciences. FAI has a 10CFR50 Appendix B Quality Assurance (QA) Program and is ISO- 17025/IEC, ISO-9001 and TickIT certified. In addition, FAI is an Authorized Provider of IACET CEUs.
FAI is also recognized for conducting comprehensive plant evaluations. FAI's Nuclear Systems Group helps its customers enhance the availability and reliability of their operating plants while maintaining regulatory compliance, extending plant life and reducing operation and maintenance costs.
With regard to industrial and chemical process safety, FAI is at the forefront for dust explosivity/combustibility testing offering a wide range of services related to characterizing, preventing and mitigating combustible dust explosions and fire hazards. Already an established leader, FAI just opened one of the most comprehensive, state-of-the-art combustible dust hazards testing lab and education centers in the world. In addition to laboratory testing, educational training and on-site consulting services are a frequent customer request.                            
For more information regarding services to Canada, please contact: Martin Clouthier, 902-444-0207, clouthier(at)fauske(dot)com, http://www.fauske.com.
###