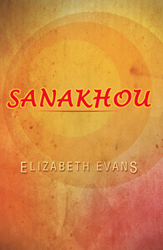 Los Angeles, CA (PRWEB) January 11, 2014
With the use of computers, digital records and endless amount social media platforms to share and disseminate the most personal of information, anyone in today's world can chronicle every detail, every second of their lives. How does this compare to civilizations of the past, where languages were first developing and the written word was impossible to keep preserved?
It varies from culture to culture, however, African history was recorded orally by men called griots. Griots were trained from boyhood to remember and recite the reigns of all the chiefs and kings of the empire. Each major chief and king had his own griot who committed to memory all of the important events of the chief or king's reign.
"If you don't know where you come from you can't know where you're going is something that can be said of many young African-Americans who believe that their history begins with American slavery and consequently, believe that they are 'less than'," said Elizabeth Evans, author of "Sanakhou."
"This feeling of 'less than' results in anger and hopelessness. Giving African-American youth a sense of pride about their African heritage before slavery could present additional and different heroes for a generation in need of pride and positive role models," Evans continued.
Evans is no stranger to the benefits of a strong, influential role model. Her father gifted her with a passion for black history and surrounded her by the books in his library growing up, which at the time was considered the best private collection of books on African and African-American history in the country. Evans' father gained success as he creator of the first African-American comic book in the US. It is now part of the collection at the latest Smithsonian museum, The Museum of African-American History.
"Sanakhou"

By: Elizabeth Evans

ISBN: 978-1-4836-9207-4

Available at Amazon, Barnes and Noble and Xlibris online bookstores.
About the author

Elizabeth Evans is the first African-American woman to be head of a K-12 independent school in the United States. She is a founder of The Alliance, an organization that places students of color in independent schools in Southern California giving them the educational tools to succeed in college. Her organization has a 100 percent college matriculation rate. Evans currently pursues passion for writing about ancient African history and desire to make difference through education and writing.
Find More Computer Press Releases
Pages
Categories
Blogroll
Archive
Meta