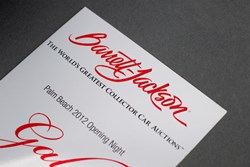 Phoenix, Arizona (PRWEB) October 09, 2013
O'Neil is one of 80 companies who can display this symbol of flawless craftsmanship – dearly called the "Benny". This year's Gala Event held in Chicago marks its 64th year honoring print excellence and welcomed 2,894 valuable printed entries.
In a company wide e-mail after the award ceremony, Vice President of O'Neil Printing, Dean Toth, proudly announced, "Great job everyone!!!! Out of 2,894 entries, only 80 companies were recognized. And your efforts were recognized as the best in two categories. That's amazing. You guys are awesome. Thank you so much for continuing O'Neil's tradition of the highest level of quality and customer satisfaction. Each and everyone of you makes a difference every day." President Anthony Narducci enthusiastically replied, "Looking good Mr. Franklin! Congrats to us all."
O'Neil Printing received the honorable 2013 "Benny" for the following entries:
2013 Best of Category

Print/Graphic Arts Self-Promotion (printers with 51 – 100 employees) Wide Format Printing
2013 Best of Category

Invitations (4 or more colors), Barrett-Jackson, Palm Beach
The Premier Print Awards competition recognizes talented companies that prove print is viable and remains an invaluable communication medium. This year's awards program defines the "Benny" succinctly:
"Have you ever encountered a printed piece that engages your emotions? Colors with such visual energy and intense coverage that the piece comes to life? Astonishing detail and execution apparent through each phase of production? Magnificent use of substrates where both practicality and beauty coalesece? The Premier Print Awards competition honors such engagingly exquisite printed craftsmanship from around the world … demonstrating the value of print to our customers is more vital than ever."
About O'Neil Printing

O'Neil Printing has a long tradition of caring about the environment, its clients, the community and its employees. As partners with our clients, O'Neil has a 100 year history of providing unprecedented service and crafting the highest quality printing and internet-based communication solutions. We strive daily to innovate, implement and improve our award-winning products for the benefit of our clients, recognizing that only through their success can we call ourselves their partner. For more information on O'Neil Printing, please either visit our website at http://www.oneilprint.com , contact us at 366 North Second Avenue, Phoenix, Arizona 85003, or call us at 602-258-7789.