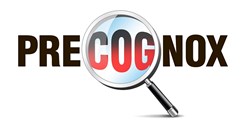 Kaposvar, Hungary (PRWEB) December 05, 2013
A new, Solr-based search engine family has currently been launched by Precognox for Cylex Business Directories (CBD). Various local editions of CBD are easy-to-use directories enabling users to create and search business profiles from self-employed professionals to large companies.
According to Precognox their new, Solr-based search engine is highly customized to the needs of Cylex and is capable of index-time transformations, such as stemming and using payloads to store weights and increase score for specific terms or phrases. It refines retrieval by ranking arbitrary compound functions, using available customer data and business logic.
The new generation search engine enables faster retrieval and even more relevant search targets due to improved linguistic and computational processing.
The latest versions of the search engines for Cylex Business Directories by Precognox are already up and running for the British and the German market, available at http://www.cylex-uk.co.uk/ and http://www.cylex.de/ respectively.
Imre Papuscan, Product Manager at Cylex: At first we attempted building the search engine ourselves as we had a clear vision of what we wanted to achieve, but we got stuck in development and we had to admit not quite having the experience in Solr-based solutions. That was when we turned to the experts of Precognox and started an interactive developing procedure where we were stunned by their experience, competence and attitude towards their profession. We managed to overcome all the mishaps step by step, assembled the pieces of the puzzle piece by piece - as we knew how and where the data was stored and where the points were a slight change in the algorhythm was enough to solve a problem without the search result being much affected. Feedback so far shows that not only us but our customers are also delighted with the search engine.
Cylex International is a developer of online business solutions with offices in Germany and Romania. It has over 40 Business Directories on five continents, along with multiple Job Portals in Europe and a free website builder for SMBs: http://www.cylex-international.ro/page/site-builder/
http://www.cylex-international.ro/
Precognox is a researcher and developer of intelligent, linguistic-based search, text mining and big data solutions, including a vast expertise in Solr-based solutions.

http://precognox.com/
Related Computer Press Releases