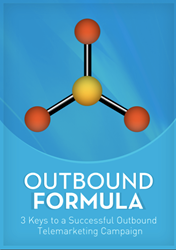 (PRWEB) December 11, 2013
With all the modern-day distractions out there from smart phones to tablets to computers, it's getting harder than ever to hold the attention of your target market for even just a few seconds to let them know what you have to offer. One study estimates we receive about 3,000 - 20,000 marketing messages in a single day! It might seem counter-intuitive but according to many companies that use telemarketing, nothing can hold someone's attention better than a ringing telephone and a one-on-one conversation.
And with more big companies, with big company budgets dumping millions of dollars into online advertising, the "little guy" is finding it harder and harder to get his offer out in front of his target market in a way that produces a return on investment, enter the telephone.
Telemarketing or selling over the phone is hardly new, having been around almost as long as the telephone itself.
And while telemarketing to consumers took a big hit with millions of people opting out through the do not call list, business to business is actually alive and well.
Most people don't know this but businesses cannot put themselves on a do not call list, which means there's still an opportunity to reach business owners and present your offer to them.
They key is doing it in a way that doesn't annoy them or cause them to hang up in 2 seconds.
After more than 10 years in the outsourcing industry and launching over 100 successful outbound campaigns, Outbounders.com has decided to release: The Outbound Formula - 3 Keys to a Successful Outbound Campaign which you can pick up for free at Outbounders.com/obformula.
Outbounders.com is a fast growing marketplace of over 3,000 outbound telemarketing reps and 2,000 customers working on outbound telemarketing campaigns from all over the world.
Find More Computer Press Releases