Open House Book Signing for Authors Susan Wagers and Gary Barnes in Denver, CO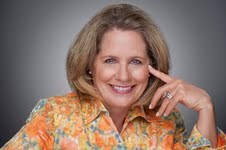 Denver, CO (PRWEB) September 06, 2013
As leading business experts, Wagers and Barnes will share the honor of introducing their newest books to the public Friday night September 6th at 7:30 pm following the first day of Gary Barnes' Maximize Your Business NOW Boot Camp.
This open house event invites the public to come meet the authors, get a photo with them, acquire their own copy of the book, and get their copy personally signed. Guests are asked to come to the conference area of the Sheraton Denver Tech Center, 7007 S. Clinton St., Greenwood Village, CO 80112. There will be door prizes for attendees including:


an autographed copy of Susan Wager's book 'Stepping Stones of POWER: Your Blueprint to Succeed in Any Business'
an autographed copy of Gary Barnes' book 'The Book of Garyisms: Tips, Comments, and Quotes to Maximize Your Life, Bank Account, and Business'
a Limited Edition autographed copy of Jon Morgan Woodward's werewolf thriller 'Hidden Valley: The Awakening' adapted from the screenplay for which the movie is set to be released in 2014
a book consultation with Andrea Adams-Miller, CEO of The RED Carpet Connection Publishing, Publicity, and Talent Agency
a $ 2000 gift certificate to use towards publishing, publicity, graphic design, or social media packages from The RED Carpet Connection Publishing, Publicity, and Talent Agency.
Wager's book, 'Stepping Stones of POWER' outlines the blueprint to success for entrepreneurs and homeowners who are facing challenges that every day brings out of the blue from bankruptcy to chronic illness to death in the family. Her outline maps out the tools and skills necessary to rebuild life and business from the ground up utilizing her personal painful journey from adversity to healing.
Barnes' 'Book of Garyisms' is a collection of some of his tip, comments, and quotes that have been deemed by clients, friends, and family as life changing information to remind you of how to refocus your energy to overcome when challenges are presented. This simple book packs quite a punch and it is an excellent reminder of how to keep on target despite all odds.
"Entrepreneurs, business owners, couples, and employees will enjoy this book signing where they will get the opportunity to receive some of the energy and information by both authors during a short presentation by each," shares CEO Andrea Adams-Miller, The RED Carpet Connection Publishing, Publicity, and Talent Agency, "Both of these professionals have made huge advances in their communities and with their clients. Their books only exemplify a portion of the magic that they provide to those who are willing to listen."
To book Susan Wagers or Gary Barnes for an event, conference, or venue, or to interview them for radio, television, or print, contact The RED Carpet Connection Publishing, Publicity, and Talent Agency.
About Susan Wagers:
Susan Wagers, CEO of Susan Wager's International is an entrepreneur, keynote speaker, and author who inspires everyone she meets with her message.With her extensive financial background, organization, and business success. She assists her client to the discovery of how to turn stumbling blocks into stepping stones. Wager teaches audiences how to love the transformation as obstacles are overcome with strength, determination, and perseverance.
As the founder of the Mountain View Peak Performance Academy, aka "The Peak Performance Coach" and "The Breakthrough Strategist," Susan's programs identify the stepping stones entrepreneurs need to find new ways of thinking and behaving towards achieving success. http://www.SusanWagers.com
About Gary Barnes
Gary Barnes is presenting his 21st Boot Camp as a Global Premier Consultant. As CEO of Gary Barnes International and founder of MaxLife International, dedicated to helping people create wealth in all areas of their personal and professional lives. He has built three successful businesses from the ground up. To do this, he developed wealth acceleration principles and tools that helped him increase his business 2000% over a three-year period.
Barnes, aka 'The Traction Coach,' also understands the process of dealing with adversity – he fought a life- threatening illness and won! As a best-selling author, he has numerous books on wealth attraction, resilience, and success. Believing that anyone can lead an empowered life, no matter what their circumstances, he has coached hundreds of clients to financial and business success. In the media, he has graced the screen of ABC, CBS, NBC, and FOX among multiple radio programs, newspapers, and magazines. http://www.GaryBarnesInternational.com
About The RED Carpet Connection Publishing, Publicity, and Talent Agency:
The motto of The RED Carpet Connection Publishing, Publicity, and Talent Agency is 'Get Published. Get Publicized, and Make it Profitable.' This full service agency provides professional services with a hands-on personal touch in the areas of publishing, graphic design, marketing, publicity, sponsorship, and social media. http://www.TheREDCarpetConnection.com