NetGain Technologies formalizes Relationship with Bankers' Bank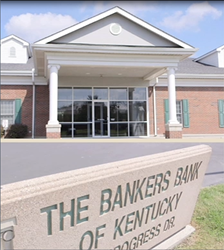 Lexington, KY (PRWEB) October 22, 2013
NetGain Technologies recently extended its focus on the financial industry by formalizing its relationship with Bankers' Bank to help their banking members.
This relationship is expected, like the ones that have come before, to benefit both parties on a significant scale.
For more than 30 years, NetGain Technologies has allowed firms in this industry to increase their productivity, efficiency and effectiveness with optimized technological solutions and services.
By working directly with Bankers' Bank, NetGain Technologies will offer its services to clients of Banker's Bank so they have access to the same level of high-end solutions.
"We are absolutely thrilled to formalize what was already a fantastic relationship," said Bret Anderson, NetGain Technologies' VP of marketing and development. "I am confident that we will continue to enjoy a productive, symbiotic relationship with Bankers' Bank well into the future."
Just recently, NetGain Technologies achieved SOC (service organization control) certification and provides Business Associate Agreements (BAAs) to the financial markets as necessary. These moves have allowed NetGain Technologies to attract a large number of clients in the financial sector.
Bankers' Bank first became a NetGain Technologies client in 2012, when it embraced NetGain's Technology OneSource and Managed Security solutions. The solutions NetGain Technologies implemented allowed Bankers' Bank to overcome a number of debilitating I.T. challenges, including simple things such as a lack of sufficient backups. This eventually led the financial firm to effectively replace its existing, outdated I.T. systems and/or processes with NetGain Technologies' services.
"Because of [NetGain's solutions], frankly, I have a better comfort level with our being able to serve our customers," said Bill Fallon, President and CEO of Bankers' Bank of Kentucky. "I could recommend NetGain Technologies to any one of my customers, and frankly, we already have in a number of instances because of the professionalism that they all display from the top to bottom."
About NetGain Technologies:

NetGain Technologies is a leading provider in the design, procurement, implementation and management of high-performance I.T. solutions. With services ranked among the best in the nation and world by CRN Tech Elite and MSPmentor respectively, a multi-state regional footprint and almost three decades of experience; we've helped over 1,000 unique clients thrive by leveraging our best-in-class service and support programs. Our highly qualified and experienced professionals align our best-in-class support programs to meet our clients' needs for positive business outcomes.
Find More Tech Press Releases