Maverick Science Investor Jeffrey Epstein Funds the First Humanoids in Berlin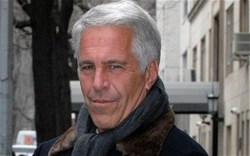 (PRWEB) November 15, 2013
The Huffington Post published " Maverick Hedge Funder Jeffrey Epstein Funds the First Humanoids in Berlin".
The Jeffrey Epstein VI Foundation is pleased to announce the innovative new work of Joscha Bach, a young cognitive scientist specializing in Artificial Intelligence. Bach's latest humanoid venture, titled MicroPsi Project 2, is a software program that creates goals and sensory driven agents in a virtual computer platform.
"The use of a virtual platform to explore the workings of the human brain provides optimal flexibility" science investor Jeffrey Epstein remarked. The exploration of the mind has been a longstanding focus of Jeffrey Epstein. A former board member of Rockefeller University and the Mind, Brain, and Behavior Committee at Harvard University, Epstein still plays an active role in brain institutes around the world.
Related Computer Press Releases