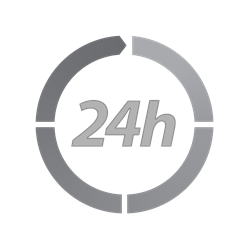 Wilmington, Delaware (PRWEB) November 27, 2013
From 24h Local, makers of 24hComputerRepair.com, comes 24hApplianceRepair.com with complimentary answer to household and commercial appliance repair problems.
24h Local launched a similar service on computer repair questions this past September. The free answers to consumer questions are organized into categories and can be searched through by all visitors instantly. The service gained significant momentum and now the company is excited to branch out to appliance help. Appliances are something we all need to run smoothly, they very literally keep our lives running.
The convenient site allows visitors to connect with verified repair professionals across brands like Amana, Frigidaire, GE, Hotpoint, Jenn Air, Kenmore, KitchenAid, Maytag, Whirlpool and various others. To add to the benefits of this new technological approach to maintenance 24h Appliance Repair isn't short on the communication. It allows consumers to have useful back and forth conversations with service repair professionals. With unlimited free answers homeowners, business owners and renters alike have the advantage. No longer does an intimidating repair look like dollar signs.
24hApplianceRepair.com strives to demystify technology and make it accessible for all with questions about appliances. The website lets users log on any time of the day and pose a question to qualified experts about appliances. Consumers can get help on issues such as maintenance, installation and other appliance concerns within 24 hours.
Offering help with answers to issues with refrigerators, dishwashers, microwave ovens, garbage disposers, freezers, washing machines, dryers, stoves, ovens and even vent hoods leaves nothing out. Ultimately offering busy people assurance that their appliance repair can be handled easily with a fix at the direction of a professional the 24h Appliance Repair site could prove more than invaluable over time as well as in the immediate.
For more information visit http://www.24happliancerepair.com/24hanswers/new-question/.