Worldwide Demand Prompts Third Printing and Three New Translations for Essential Scrum Book by Kenneth S. Rubin, Managing Principal of Innolution, LLC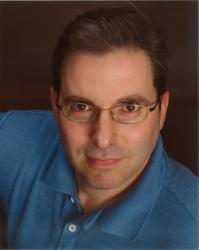 Niwot, Colorado (PRWEB) May 22, 2013
Kenneth S. Rubin, Managing Principal of Innolution, LLC, agile trainer, coach, and best selling author, announces three new translations of Essential Scrum: A Practical Guide to the Most Popular Agile Process. The book, which is currently in its third printing, will soon be available to readers in China, Japan, and Poland in their native languages.
Essential Scrum is the complete, single-source reference on how to successfully use Scrum, the world's most popular agile framework. The book illuminates the values, principles, and practices of Scrum, and describes flexible, proven approaches that can help deliver superior business value. The book also introduces the Visual AGILExicon, a language for describing and communicating core agile and Scrum concepts in a graphically rich and visually appealing manner.
Since its release in August, 2012, Essential Scrum has garnered rave reviews (over 60 five-star reviews on Amazon) and has sold out several times. This kind of demand has prompted three printings and translations into three different languages: Japanese, Chinese, and Polish. Readers can expect the Japanese edition in the third quarter of 2013, the Chinese Simplified version in the fourth quarter, and the Polish version in the second quarter of 2014.
I am honored that my book will soon be available to my colleagues in China, Japan, and Poland, remarked Kenneth S. Rubin, managing principal, Innolution, LLC. With Scrum's growth worldwide, it's vital that people have a comprehensive resource they can turn to, written in a language that is familiar to them.
The book is available for purchase in both print and Kindle version at Amazon and other fine retailers. You can learn more about the book at:http://www.essentialscrum.com. Details surrounding the Visual AGILExicon, as well as the electronic version of the license agreement and the graphical icons and composed pictures, can all be found at the Innolution.com website.
About Innolution, LLC and Kenneth S. Rubin
Kenneth S. Rubin is Managing Principal at Innolution, LLC, an agile training and coaching company that helps organizations develop products in an effective and economically sensible way. A Certified Scrum Trainer, Rubin has trained over 19,000 people on agile (Scrum and Kanban), Smalltalk development, managing object-oriented projects, and transition management. He has coached over 200 companies, ranging from start-ups to Fortune 10.
Rubin was the first managing director of the worldwide Scrum Alliance, a nonprofit organization focused on the successful adoption of Scrum. In addition to authoring the best-selling book Essential Scrum: A Practical Guide to the Most Popular Agile Process, he is also the coauthor of the 1995 book Succeeding with Objects: Decision Frameworks for Project Management. Learn about his background at:http://www.innolution.com and follow him on his blog at the same site. Follow him on Twitter using @krubinagile.