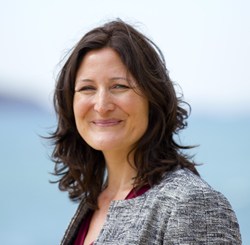 (PRWEB) August 09, 2013
Providing its team with the choice of onsite or remote work and hours to suit the demands of family life has resulted in high productivity and client satisfaction.

In a recent expansion, six content writers were added to the internet marketing team in March this year. Individually, they bring years of experience from the fields of journalism, public relations, account management and corporate communications.
One thing common to the content marketing team is that all the new writers are women combining the rewards of producing high quality work with an enviable work-life balance.
"When we advertised for content writers I was keen to hear from anyone with good editorial skills and marketing experience. It happened that all those who fit the bill perfectly were women juggling family responsibilities," said Deb Jeffreys, Managing Director.
The writers complement Brilliant Blues established crew of web programmers, web designers, administration and sales staff. Those positions are also made up of women enjoying flexible working hours while putting their professional skills to good use in a dynamic and creative environment.
"A culture of productive collaboration has developed by mixing remote and office-based work," said Jeffreys.
"Its an atmosphere thats good for team camaraderie and very efficient for Brilliant Blue. Its been great for our clients too, because just like them, our focus is always on the outcome of their projects."
Jeffreys acknowledges the reality is that women still prefer working flexible hours. She says the versatile approach taken by Brilliant Blue is highly valued by all.
"Good business leadership now depends on offering flexibility, mutual trust and respect," she said. "Despite the times, women still resist committing to rigid work hours at certain times in their careers. It might be because they have young children, or they might be a carer. They may have other personal priorities and pursuits, such as study or sport, competing for their limited time," she said.
Providing this desirable flexibility means Brilliant Blue Internet Marketing depends on its staff logging on to work in progress from their home offices. The multitude of technology available, such as cloud computing makes it easy to maintain workflow and meet deadlines.
"Were thriving by using remote access to complete assignments during the hours that suit the individual team members lifestyle. It means were easily as efficient as any traditional nine-to-five business. We also pool our talents and networks and regularly share ideas to keep the business moving forward," said Jeffreys.
The Brilliant Blue management style is also far removed from traditional corporate progression pathways, where working shorter hours usually means receiving fewer opportunities.
"Training is available for anyone on the staff who has an interest in learning website construction, SEO or other IT skills we require as the business grows. Offering these advantages means we have a loyal team that shares the business commitment to improving performance and growth," said Jeffreys.
True to its core services of content marketing and SEO, where results are instantly measurable, proof of Brilliant Blues successful flexibility is in its client feedback crediting the agency with consistently high quality that translates to new business.