Ware Academy to Host Annual Silent Auction November 16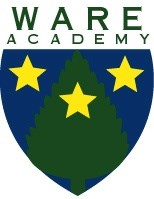 Gloucester, VA (PRWEB) August 16, 2013
Ware Academy is going wild this year at its annual silent auction.
The Gloucester independent school will host its signature annual fundraising event in the gymnasium on campus, featuring a Wild About Ware safari theme, on Nov. 16 from 6 p.m. to midnight.
This year, for the first time, the auction will include live music from Slapnation, the band formerly known as Slapwater.
Tickets are $ 75 per person, or $ 100 per couple. Reserve tickets now by calling Ware Academy at 804.693.3825.
Many people are not fully aware of the true costs of educating a child, said Becky White, a Ware Academy parent and the Auction Chairwoman. Tuition alone does not fully cover those costs. The Ware Academy Parents Association conducts fundraising events each year to support academic programs, technology, the athletic department and the fine and performing arts.
The event has proven so successful over the years because of the strong support for education across the community among Ware Academy student families as well as Middle Peninsula residents and thanks to the unique silent auction items, the event committee pulls together, said Ginger James, Ware Academys Director of Admissions and Special Events.
Ware Academy has already received donations of week-long vacations at all-inclusive resorts in Panama, the British Virgin Islands, Antigua, St. Lucia and Barbados, James said.
Individuals, families and businesses can sponsor the auction itself or donate unique items for guests to bid on.
Cash sponsorships of $ 1,000 or more include six tickets to the auction (valued at $ 75 each) with preferred seating at a reserved table and signage to represent the donor.
Ware Academy is located at 7036 John Clayton Memorial Highway in Gloucester.
For more information, contact Ginger James, Director of Admissions and Special Events, at 804.693.3825.
ABOUT WARE ACADEMY:
Located one mile from Main Street in Gloucesters historic Courthouse district, Ware Academy is a Pre-K through 8th Grade independent school. The 19-acre campus is widely recognized by its signature farmhouse called Noland Hall, which houses the administrative offices, kindergarten, pre-kindergarten, music and art classrooms.
The Lower and Middle Schools are located in Waddell, Thomas, and Pickett Halls, with athletics, physical education and drama classes held in Kilborn Hall.
In addition to classrooms, Ware offers a fully outfitted computer lab, a science laboratory and a 1,000-square-foot library. The athletic program includes soccer, volleyball, cross-country, basketball, lacrosse and golf.
Ware Academy is accredited by the Virginia Association of Independent Schools, the National Association of Independent Schools, and the Education Records Bureau and the Secondary School Admissions Test Board. Ware Academy is also a member of the National Middle School Association, the National Junior Honor Society and the Association of Supervision in Curriculum Development.
Keep in touch with Ware Academy online at http://www.wareacademy.org, on Facebook at /WareAcademy and on Twitter @WareAcademy1.