Red Ten NYC: Shortage of Marketing Talent in USA Causes Concern Among Industry Leaders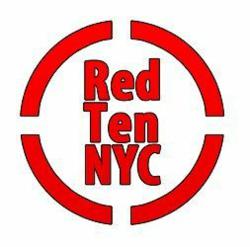 New York City, New York (PRWEB) July 03, 2013
US businesses demand for marketing talent is growing; during May more than 101,000 jobs were advertised online for Marketing Managers in the United States, growing 12% year-over-year, according to WANTED Analytics. As more channels are used to promote products and connect with customers, the need for specialised marketing talent is becoming more prevalent. The number of available marketing related jobs grew 12% year-over-year when compared to May of 2012 and more than 160% in the past 4 years. The metropolitan areas with the most demand for Marketing Managers were New York, San Francisco, Chicago, Los Angeles and Seattle.
About Red Ten NYC: http://www.redtennyc.com
Red Ten NYC reports that despite unemployment levels rising to 7.6% in May, businesses are still struggling to find the right talent. Although Red Ten NYC hires independent contractors for their marketing campaigns rather than employees, the firm reports that the skills shortage makes suitable contractors difficult to come by. Its frustrating that with so many people out of work, companies are still struggling to find the best talent. What we have been experiencing isnt just a lack of high-tech skills either marketing is all about communication, and yet we have found people lacking in basic writing and verbal communication skills, reported a source from Red Ten NYC. The Society For Human Resource Management survey of 3,500 HR professionals reported that 66% of organisations reported a skills shortage with 55% reporting basic skills gaps in written English, 31% for reading comprehension and 29% for spoken English; 53% of employers reported a lack of critical thinking and problem solving and 46% reported professionalism and work ethic as below standard.
Red Ten NYC exceeded growth targets for their first year in business, and are concerned for the lack of skills in their field of expertise: Our services are highly sort after due to the high ROI our direct marketing campaigns deliver, so the fact that the talent pool of marketers is lacking is a concern for us, stated a spokesperson for Red Ten NYC. The firm has started to address the skills gap amongst its independent contractors by providing practical and theoretical workshops on essential marketing skills and techniques. The training workshops have taken some of the pressure off finding contractors as we know that even if people lack certain skills we close the gap. Long term, there needs to be a more comprehensive solution but for now anything we can do to improve skills is a bonus, said a spokesperson from Red Ten NYC.
Red Ten NYC is based in New York City, with regional branches in Boston and Dallas. The firm provides direct marketing strategies for clients in the telecoms, energy, finance and non-profit sectors.
Source:

http://www.itbusinessedge.com/blogs/from-under-the-rug/u.s.-technology-labor-pool-stagnant-due-to-skills-shortage-study-finds.html
Find More Tech Press Releases