QA Graphics Introduces Source Displays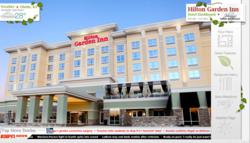 Ankeny, Iowa (PRWEB) June 04, 2013
QA Graphics, Iowa interactive design company, is pleased to introduce Source Displays, an easy to use, interactive application fully customizable to meet all of an organizations display needs.
QA Graphics Source Displays centralize information in an eye-catching application that is sure to engage viewers. QA Graphics uses the latest technologies to create a user-friendly experience that will occupy viewers, whether its for sales, marketing, education, recognition or other needs. Source can be used to inform, strike up a conversation, and make a lasting impression.
Source Displays are customizable to meet organizational needs across all industries, from corporate, hospitality, retail, restaurants and museums, to education, government, healthcare and others. The solution can be used on kiosks or touchscreens as well as online, and on tablets and mobile devices.
Meet all display needs with a variety of information: