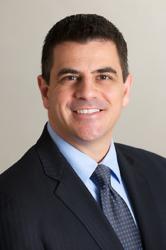 Westchester County, NY (PRWEB) June 28, 2013
Robert Cioffi and Robert Patterson of Progressive Computing, Inc., (PCI) a computer consulting and network installation, design and maintenance firm serving clients from offices in Westchester County, NY and New York City, were each recognized recently for excellence within their respective peer groups. PCI Managing Partner Cioffi was honored with the HTG Spirit Award, as a member of HTG Peer Groups who displays passion and dedication, goes the extra mile, and represents HTG in a positive manner. PCI Business Development Manager Patterson was named to the SMB 150 List, as one of 150 worldwide IT channel influencers.
Each year at its Annual Summit, HTG Peer Groups, a worldwide organization dedicated to helping IT professionals share best practices, recognizes the top participants among its membership. Out of an International membership of 300, Cioffi was one of 50 members chosen by the HTG Advisory Council to receive an award in one of several categories. He joined HTG in 2010 to take his company to the next level through regular quarterly meetings with peers to plan life, leadership and business growth goals, review performance, demand execution, enforce accountability and share best practices.
My HTG peer group, made up of IT professionals from all over the country, acts as a Board of Directors for PCI, and has been an invaluable resource to me in many ways, said Cioffi. Most recently, they helped me navigate the purchase of a competitor and the resulting major expansion in my regional market.
"These award recipients are truly the cream of the crop," said Arlin Sorensen, founder and CEO of HTG Peer Groups. "Their dedication to learning and growth has benefited all of us in more ways than they can imagine. HTG Peer Groups would not be what it is today without the contributions of these outstanding leaders.
As a Microsoft Small Business Specialist, Cioffi has become a sought-after speaker and writer on small business technology topics and an official advisor to Microsoft. In addition, he recently gained the Apple Mobility Competency.
Patterson, who joined the PCI team in 2011, was chosen from 450 IT professionals from around the world nominated in the SMB 150 Channel Influencers contest over the last several months. The SMB 150, a collaboration between SMB Nation and SMB Technology Network, is the SMB technology channel's annual list of its 150 most influential members.
Its an honor to be chosen by my colleagues and well respected-respected industry professionals, and to be in the great company of the other winners, said Patterson. Throughout my career, I have strived to not only better myself, but to help others grow and share knowledge as well. This award is recognition that I have succeeded in that effort.
A 12-year veteran of the IT industry, Patterson is a leading technology consultant and advisor to businesses and community organizations, as well as a sought after speaker and writer, in the New York Metro Area. At Progressive Computing, he is responsible for establishing new client relationships and acting as an account manager, working closely with PCIs IT technicians to ensure each clients total satisfaction.
In 2005, Patterson founded the New York Small Business Server Group (NYSBS), which has grown into one of the largest SMB-focused technology peer groups in the world. An active member of the Manhattan Chamber of Commerce, he serves as Co-Chair of its Tech Committee, developing and supporting technology-related events, and its Mid-Market Committee, which will build the Chambers mid-size business membership. Since 2010, Robert has been on the steering committee for the New York Business Expo & Conference, an annual event that features 200 exhibitors and 40 seminars, and attracts more than 10,000 executives.
About Progressive Computing, Inc.
With offices in Westchester County, NY and Manhattan, Progressive Computing, Inc. is a leader in computer network installation, design and maintenance, offering professional, cost-effective IT services, computer consulting, technical support and computer repair to organizations since 1993. They are focused on providing cost-effective, reliable and right-sized solutions. As a Microsoft Small Business Specialist, the PCI technicians and computer consultants are dedicated to delivering IT solutions that leverage a blend of both proven and cutting-edge technologies. Clients regard them as their "on-demand" information technology department, entrusting that their recommendations, services and products will help them save money, become more efficient, and grow their businesses. Progressive Computing can support any IT outsourcing needs in a variety of ways with services that can be tailored and combined with others to deliver a custom solution to meet clients exacting needs. These include:
ProManage: An all-inclusive fixed price contract to cover all technology needs.

ProHosting: Enterprise-class datacenter services to the SMB for mission critical applications.

ProAudit: Computer consulting services that scrutinize and appraise the strengths and weaknesses of existing computer networks and systems.

ProBackup: Disaster Recovery service plan subscription that uses a combination of an onsite backup appliance and secure offsite data storage.

General IT Services: Project or incident-based services with no contractual obligation.
Progressive Computing

35 East Grassy Sprain Road

Yonkers, New York 10710

Tel: 914-375-3009

http://www.progressivecomputing.com/
Progressive Computing, Inc.

60 East 42nd Street

Suite 1161

New York, NY 10165

Tel: 212-681-1212
About HTG Peer Groups
Established in 2000 by Arlin Sorensen as a business and personal development community, today HTG Peer Groups is an international organization of leading IT solution providers with nearly 300 member companies throughout North America, the United Kingdom and Australia/New Zealand. Visit http://www.htgpeergroups.com or call 712-794-7994.
SMB Nation
SMB Nation is a media integration and events community, targeted at the small and medium business (SMB) channel partner/reseller/consulting/VAR community, which spreads the knowledge of SMB technology trends through its conferences, books, print magazine, online services, and worldwide seminars and workshops. Visit http://www.SMBNation.com and http://www.Telephonation.com.
About SMB Technology Network
The SMB Technology Network (SMBTN) has its roots in partner groups focused on IT solutions & services for the SMB (Small Medium Business) space. IT professional groups around the US hold monthly meetings to discuss the latest IT business trends. Visit http://www.smbtn.org.
More Tech Press Releases