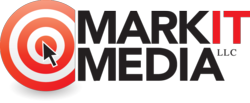 Scottsdale, Arizona (PRWEB) May 30, 2013
Wondering why certain companies always make it to the top of the internet search results?
The answer is search engine optimization (SEO) and it can make or break any business.
Markit Media is excited to announce the expansion of search optimization services with new SEO packages starting at $ 19.95 a keyword, per month.
Marketing any business on the web can be complicated. For example, Google uses over 200 criteria in their algorithm to determine the relevance and rank of their search results (http://www.google.com/competition/howgooglesearchworks.html).
Markit Media can help most businesses achieve maximum visibility on the web by using SEO techniques and tools. The new SEO services are affordable and effective. It offers measurable results to clients, many of whom see improvements in their search engine rankings in as little as two weeks.
The new SEO service includes free content copywriting, free reciprocal links and free one-way inbound links.
Clients can gauge their results with our bi-monthly ranking reports. These reports include a link-count report and a custom website activity report showing all transactions between our system and their website.
The SEO system provides all the tools needed to manage and monitor the SEO content. The keyword content manager allows a person to enter, select and track their keywords. The SEO services also include website link management.
Markit Media is a full-service marketing company offering Web, graphic design, print and marketing services. The company can handle all of any business's internet marketing needs from concept to launch. The search engine services can be utilized individually or in conjunction with other marketing services Markit Media offers. They can achieve top search results in a very short time after the launch of a website.
Contact Markit Media, http://markitmedia.com/contact-us/, to find out how we can help your company come out on top.