Marble Media LLCs TechConsumer.com Badge Program for Tech Savvy Bloggers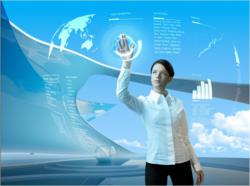 FORT LEE, New Jersey (PRWEB) June 26, 2013
Marble Media LLCs TechConsumer.com blog site officials are inviting tech-savvy bloggers to join the new Tech Consumer Badge Program and write tech product reviews, to increase blog site traffic and monetization opportunities, and to earn votes that can be traded for prizes in TechConsumer promotional events. The rules are fairly simple, and all tech bloggers are welcome to participate.
One current promotional event is the TechConsumer.com Tech-savvy Summer Contest, which ends July 15th, 2013. Prizes include a $ 75 Amazon gift card for the tech blogger with the most votes, and a $ 25 Amazon gift card for the runner-up.
Bloggers can win votes by writing a review about an exceptional tech product that they use. Bloggers are required to cover the products pros, cons, quality and prices in their reviews, and include a photo of the product. The next step is to submit the review to TechConsumer.com Tech Product Reviews; every approved review earns the blogger 15 bonus votes. Every blogger who refers another tech blogger to TechConsumer.com will receive 10 bonus votes, and the referred blogger will earn 10 bonus votes as well.
TechConsumer.com also encourages bloggers to use the Infinity Traffic Widget, which can automatically recommend relevant articles to their readers, and have an equal number of new visitors sent back to their site for maximum affiliate marketing success. Marble Media LLC also offers display ads and other money-making opportunities for tech bloggers who decide to partner with MarbleMediaLLC.com.
We are only seeking partner sites with valuable tech-related content, says Marble Media LLC public relations representative Liz Ernst. Were looking for original and distinct websites that can be classified as blogs, with chronological and regularly updated posts.

Your websites content should be informational, helpful, and geared toward exploring technology and how it relates to daily life.
Additionally, TechConsumer.com requires participating blog sites to show an archive of the past two months blog articles displaying consecutive posts. The TechConsumer badge must be visibly displayed in the blogs sidebar.
For more information on the TechConsumer Badge Program, the Infinity Widget, or for any other questions visit the TechComsumer.com website or email info(at)techconsumer(dot)com.
About Marble Media LLC:
Marble Media LLC is a creator of high-quality, content-rich blog sites that provide expansive coverage of relevant information to readers who make up a wide range of demographics. The Marble Media LLC team of expert writers covers a wide range of specialties including travel, food, health, fitness, social media, marriage, parenting, technology, weight loss, fashion and much more.
For more information on Marble Media LLCs offerings and advertising opportunities, visit the MarbleMediaLLC.com website, or email sales(at)marblemedia(dot)com.
Related Tech Press Releases