Lowest Phone Order Prices on Heart Rate Monitors at HRWC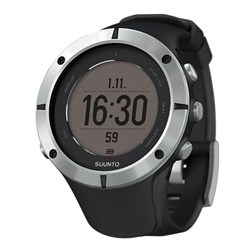 Bozeman, MT (PRWEB) July 25, 2013
The crazy days phone sales on heart rate monitors, bike computers, GPS watches and fitness products continues through August at the Heart Rate Watch Company.
HERE IS A LITTLE SECRET
"Manufacturer's authorized dealers can't change the prices on their websites due to minimum advertised pricing policies, but they can do whatever they want over the phone," says Rusty Squire, President of the Heart Rate Watch Company. He adds, "Just call us at 866-586-7129 and we'll cut you the best deal you'll get anywhere on any product."
GETTING THE RIGHT PRODUCT
"The nice thing about calling us is that you'll get the right product whether it is a Garmin Forerunner 910XT or a Suunto Ambit 2 Sapphire and you'll get a screaming deal to boot", says Squire. He adds, "It truly does pay to call versus text or transacting your business online because you'll get the best price every time, just ask."
COMPLIMENTARY FITNESS BOOKS
"We have the experts in-house and we've written books on "How To Successfully Use A Heart Rate Monitor" and "How To Elevate Fitness With Strength and Interval Training." "We were elite athletes ourselves so we know the drill," says Squire. He adds, "We give our customers the best resource tools possible right out of the gate."
ALL THE LATEST PRODUCTS FIRST
Heart Rate Watch Company gets the early edge on all the latest products. The new WearIt GPS watches will be tested this fall by our staff prior to an early 2014 release. "We'll also have the latest Garmin GPS watches and more first because we ship them the day they arrive, they don't go to warehouses to get chopped up to deliver to stores," says Squire. He adds, "Most big chain stores don't even carry a fraction of the product, so good luck finding it."
SPECIALISTS TO THE NTH DEGREE – HELP VERSUS NO HELP
"If you can find somebody that knows more about these products than we do we'd be shocked," says Squire. He adds, "We get calls from people all the time needing help because they bought from Amazon or a box store and there is no help."
Call the Heart Rate Watch Company to get a crazy days phone deal on the best new GPS watch, bike computer, iPhone fitness accessories or heart rate monitors. "You'll be glad you did and if you check out our reviews you'll see a level of satisfaction you just can't find at a big box store or online shopping mall – we go an inch wide and a mile deep," says Squire.
Find More Computer Press Releases