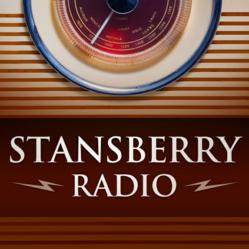 Baltimore, MD (PRWEB) July 08, 2013
The always-lively James Altucher entertained listeners of Stansberry Radio last week in an episode that boasted guest appearances by bond expert Michael Pento and famed NFL Quarterback, Dan Marino. Altucher went into detail about his decision not to run for political office saying his advisory team told him, my platform was completely crazy.
Altucher and show Co-host Aaron Brabham discussed the new book, Choose Yourself! released in June of this year. We have to choose ourselves now for success stated Altucher. And I describe in detail my own story which involves making money and then going bankrupt and then making money again and going bankrupt again. And how I kind of finally came back and what I learned from the process step by step when I did for me. How I chose myself, why we need to choose ourselves now and then I describe how other people can start choosing themselves and I give lots of stories and details and so on.
On his decision to not to run for congress, Altucher said after being in the political machine for three seconds he realized that the traditional political process might not be the most effective way to distribute his message stating, and so I decided if I really wanted to affect change, I just have to keep doing what I'm doing, which is to say what I believe in to the largest possible audience and not be one person among 435 in a congress that nobody pays attention to anyway.
Michael Pento, author of The Coming Bond Market Collapse: How to Survive the Demise of the U.S. Debt Market was a guest on the show. Michael and James discussed the destruction of the middle class, the pending collapse of the bond market, interest rates, and American debt.
Former NFL quarterback, Dan Marino also joined Altucher and Stansberry Radio Co-Host, Aaron Brabham and talked about Corporate Resources Management, a corporate staffing company that both Marino and Altucher are heavily involved.
You can listen to the entire interview (Episode 80) here.
James Altucher is an American hedge fund manager, entrepreneur, and bestselling author. He has founded or cofounded over 20 companies, including Reset Inc. and StockPickr and claims to have failed at 17 of them. He has published 11 books, and is a frequent contributor to publications including The Financial Times, TheStreet.com, TechCrunch, Seeking Alpha and The Huffington Post.
The Stansberry Radio Network is becoming a required stop for financial experts, economists, politicians and the media. The show has been host to a wide variety of prominent names, including Lauren Lyster, Jeff Macke and Rick Rule. Other guests have included Mike Mish Shedlock, MSNBC host Chris Hayes, former U.S. Senator Byron Dorgan, publisher Steve Forbes, and renowned investors Jim Rogers and Marc Faber.
Stansberry Radio Network segments can be accessed at http://www.stansberryradio1.com.
Stansberry Radio with Porter Stansberry is a top three investing podcast on iTunes, having more than 100,000 downloads and listens per month. New episodes are released every Thursday afternoon.