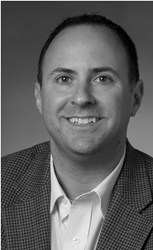 FAIRFAX, VA (PRWEB) July 17, 2013
Michael OBrien, owner of Fairfax, Virginia small business, MOB Advocacy, has been selected by the National Association for the Self-Employed (NASE) the nations leading resource for self-employed and micro-businesses to serve as part of their 2013 Member Council. The 16 new members, including (MOB Advocacy), represent a diverse range of small business owners from all across the country helping to provide leadership for the national organization by sharing their unique insights and experiences to help guide the association in new initiatives and programs.
We could not have made it over 30 years without the dedication and unique insights of our members, represented in part by these 16 small business owners selected for this years Member Council, said Kristie Arslan, President and CEO of National Association for the Self-Employed (NASE). Our 2013 Member Council will work with NASE staff offering ideas and feedback on new initiatives to not only help our members get the most from their membership, but also provide antidotal illustrations of the policies we advocate for and advance to support the needs of Americas smallest businesses.
I am honored to be selected to the Member Council. NASE has always been a strong advocate for small business in Washington, D.C., and I believe my selection shows that NASE recognizes the importance of engaging with state and local governments, said Michael OBrien, owner of MOB Advocacy. There are so many issues facing small businesses and startups at the state and local levels, and it is critical for business owners and entrepreneurs to get involved not just for issues directly facing their businesses or industry but for the entire small business and start-up community.
Biographies and high-resolution photos of all 16 NASE 2013 Member Council business owners are available online at http://www.nase.org/NASE/MemberCouncil/2013-member-council.
The NASE Member Council will work with the association staff in a collaborative, as well as advisory, capacity to offer feedback on association programs and efforts. Additionally, the 2013 Member Council will assist with the development of new initiatives to support NASE Members and other small-business owners, including helping to launch localized meet-ups across the country. Council Members will act as ambassadors for the NASE in their local communities and take lead on events and outreach related to the association.