Does Your Healthcare Marketing Ache? Relieve the Pain During National Immunization Awareness Month With These 4 Tips From Appointment-Plus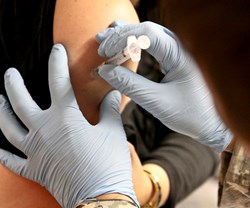 Scottsdale, AZ (PRWEB) July 17, 2013
August is National Immunization Awareness Month, a time to highlight the need for improving national immunization coverage levels.
Its also the perfect occasion to improve the well-being of your healthcare centers marketing program.
Healthcare centers and clinics that offer immunizations and vaccinations provide a vital service to the community, said Bob La Loggia, CEO of Appointment-Plus medical scheduling software.
And a key to ensuring that citizens are made aware of your services is through effective marketing.
Here are four tips to help connect with patients:
1.