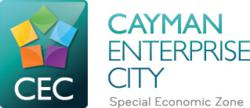 George Town, Grand Cayman, Cayman Islands (PRWEB) June 30, 2013
Innovators facing difficulties with launching start-ups or growing existing tech companies in Silicon Valley, or elsewhere in the U.S. because of H-1B visa caps and restrictions, will find a much easier path to entrepreneurship in Caymans high tech special economic zone, Cayman Enterprise City. H-1B visas allow American employers to import foreign workers each year to fill jobs that require "highly specialized knowledge," but these visas are notoriously restrictive and capped at 65,000. This year more than 124,000 visa applications were filed, so a lottery system was implemented and the work permits were gone in a week. Entrepreneurs who struggle through the process and are not picked for a visa have to leave the U.S.
Innovators are welcomed in the Cayman Islands, says Charlie Kirkconnell, CEO of Cayman Enterprise City. They wont encounter any visa difficulties when establishing in Cayman Enterprise City, and entrepreneurs can have their startup operating and their staff on site and working within 10 days.
Concessions granted by the Cayman Islands government fast track licensing and work permits, so entrepreneurs can quickly and efficiently set up a new business with a genuine physical presence in the Cayman Islands, where they can take advantage of the jurisdictions tax neutral status. An international financial center, Cayman is conveniently located less than one hours flight from Miami, and a 3