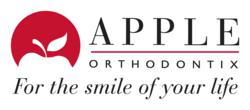 (PRWEB) July 11, 2013
Apple Orthodontix, a leading orthodontic practice in the Dallas and Fort Worth area, expresses their joy and mutual pride in Ormco Corporations recent American Technology Award win in the Health & Medical Technologies category for their Insignia Advanced Smile Design. This award is presented annually to the top product or service that improves the delivery of health services. As the first and largest public promoter of the Insignia system in the Dallas and Fort Worth region, Apple Orthodontix is beaming.
Insignia Advanced Smile Design utilizes 3-D software and combines digital treatment planning with patient specific aligners, brackets and wires for braces tailored to each patients unique dental anatomy. This customized treatment is precisely calculated to optimize tooth movement, ensuring the most efficient plan is at work. With this breakthrough treatment and precision bracket placement, the time spent correcting and crafting a patients new smile can be reduced on average by 37 percent and treatment can be done in seven fewer office visits.
Chad M. Packard, CEO of Apple Orthodontix, stated, "We are thrilled that Ormco has been recognized within the technology community for its continued work brining cutting-edge digital tools to the orthodontics field. Apple Orthodontix is a firm supporter of Ormco and the companys high-technology treatment solutions."
As a leading provider of Insignia treatment, two of Apple Orthodontixs doctors have received additional "Preferred" status recognition from Ormco for the volume of Insignia cases that they have produced and their proven expertise for patient care and excellence in producing beautiful smiles. To learn more about Apple Orthodontix, please visit appleortho.com.