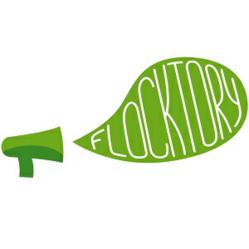 (PRWEB) June 05, 2013
Flocktory, Russias leader in social referral marketing for online retailers, has announced today the closing of a $ 1.5M Series A financing round with Digital Venture Partners. The new financing obtained by Flocktory will allow for continued product development of the market leading Flocktory social referral platform and expansion of the team to accelerate business development.
Flocktory has developed a SaaS B2B offering that enables e-commerce companies to increase sales and the lifetime value of customers through the targeted use of social media referrals or C2C marketing. Able to integrate with any e-commerce site, Flocktory targets the most influential customers of the merchant with an optimized messaging and incentive mix to engage them to recruit their friends to the store while increasing their brand loyalty. Flocktory's suite of intuitive tools demonstrate clear and measurable ROI, by providing a results based solution that allows businesses to create optimized social referral campaigns with no upfront marketing investment. The consumer behavior and social graph data that Flocktory collects and analyzes has demonstrated a clear value proposition to Russias leading e-commerce businesses.
In just the last few months Flocktory has powered over 600 thousand unique social referral recommendations resulting in clear measurable sales for our clients states Simon Proekt, Founder and CEO of Flocktory- We have just started to tap into the power of word of mouth campaigns for the top e-commerce players in Russia and we see tremendous potential in our platform continuously improving consumer targeting based on our vision into buying behavior and the social graph.
We are delighted to have Flocktory as our initial investment from our fund focused on Russian tech startups, said John Quinn, Founding Partner at Digital Venture Partners. Flocktory has the product and expertise to deliver an intelligent big data solution that will greatly decrease the retailers cost of client acquisition while driving higher sales and customer loyalty.
Today, Flocktory has over 200 clients that include some of Russias top e-commerce destination such as: Svyaznoy, S7 Airlines, Lamoda, Oktogo, Shoptime, and Groupon. Through Flocktory powered referral campaigns, merchants on average see 3-4 qualified leads to their store from each social recommendations. In the first half of 2013, Flocktory has generated over $ 2 M in sales for their clients with conversion of traffic to sales up to 8x more effective than any other marketing channel. Flocktory expects that generated sales will increase dramatically in the coming months as more e-commerce customers come on line and new beta products are launched.
For Press Inquiries please contact: press(at)flocktory(dot)com
About Flocktory

Flocktory- Russias leader in social referral marketing for online retailers, provides a SaaS solution that can easily integrate with any e-commerce platform to empower merchants to target their most influential customers with an innovative mix of rewards. Customers recommend the merchant via social networks, and if their friends make a purchase then both will receive a reward. With over 200 Russian ecommerce clients including such brands as: Svyaznoy, S7 Airlines, Lamoda, Shoptime, and Groupon; Flocktory is actively focused on continued product and business development. Flocktory is the recipient of RussiaStartUp AAA rating for 2012, member of Russias Tech Tour 25, runner up at IDCEE best startup competition, and member of Skolkovo.
Flocktory: http://www.flocktory.com
About Digital Ventures
Digital Ventures is a venture capital firm has been established to address the opportunities presented in sectors being disrupted by technology and innovation in Russia and the Ukraine. Digital Ventures invests primarily into enterprise software companies that have the potential to scale rapidly in a capital efficient manner and represent good strategic acquisition targets.
Digitial Ventures: http://www.dventures.ru
Related Tech Press Releases
Pages
Categories
Blogroll
Archive
Meta