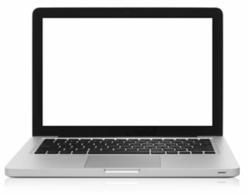 San Diego, CA (PRWEB) May 10, 2013
The recently published anthology The Designer Says, as reported in Co.Design, sheds light on the creative process. While this can enhance a non-designer's appreciation of creativity, it's important to note that the process of hiring a designer is also crucial.
Bop Design, a San Diego graphic design firm, focusing on small businesses that want a team of marketing specialists to help give their brand an edge in the marketplace, has released tips on hiring a designer.
Bop Design Business Principal Jeremy Durant says, At some point in everyones career they may find themselves in need of hiring a graphic designer or being asked an opinion on samples of work during the research phase.
He continues, Before even starting your research, the organization should have a very basic idea of what they are looking for and what the company is trying to accomplish. If the organization has a crystal clear vision in mind of what they are looking for, they will never find someone to fit those exact requirements and will lose out on the possibility of an end product that exceeds those initial ideas.
There are many other elements that go along with hiring a graphic designer, but before getting into the nitty-gritty details, there are a few basic tips to researching and looking at work examples, as well as during more in-depth discussions once a team has whittled down the pack.
Design aesthetic
An organizations message, brand, personality and vision are unique so why not hire someone who will capture its essence instead of a firm who cranks out cookie-cutter, unimaginative designs.
So during initial research, do a simple review of graphic designers and ask these simple questions.