Used Motors Now for Sale Online for Cars, Trucks and SUVs at MotorUniverse.com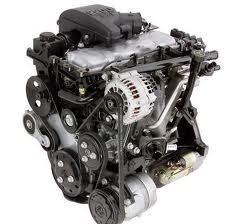 Austin, Texas (PRWEB) May 29, 2013
The secondary market parts industry for automobiles continues to grow due to consumer demand. Integral components like engines remain the lifeblood of the preowned parts industry. The MotorUniverse.com company has now added used motors for sale online. These units can now be purchased for cars, pickup trucks and SUVs. The company inventory at http://motoruniverse.com now includes a variety of import editions as well as those created by companies like Ford and General Motors. Current low pricing and stock status for engines can be viewed by using the company search tool added online.
New engines for vehicles are traditionally supplied by authorized automotive dealerships. Vehicle owners with a current warranty policy are often protected for motor installations. Preowned vehicles with higher than standard engine mileage are not usually covered under a manufacturer supplied warranty protection program.
Project car builders, mechanics and owners of vehicles are expected to benefit from the motors now for sale online. Agreements with engine suppliers are helping to make prices lower for all buyers using the Motor Universe resource.
One of the keys to building buyer confidence is the creation of an easy to use website, a source from the MotorUniverse.com company confirmed. One issue with auction-based engine listings is the number of pages that must be used when performing research online. One of the ways that the Motor Universe company is using to make research easier is through its price delivery system. This system generates engine pricing from multiple suppliers entirely online, the source added. This new method provides instant comparisons for engine prices.
Because buyers of engines are not always connected to a computer, one of the new methods for price distribution includes text messaging. Buyers who enter a mobile phone number into the company quote system can now receive text messaging price quotes immediately upon submission.
These quotes are designed to provide buyers with the absolute lowest pricing for preowned import and domestic engines. This innovative way is offering one alternative to calling the standard company toll-free telephone number. Buyers who prefer to call in advance can still use the 1-888-496-6099 number to locate pricing and inventory numbers.
The methods of shipment that are provided when using the company search and contact systems can vary between suppliers. Because some engines are fulfilled through distributors, the actual shipment incentives could change between sellers. Some companies offer free shipping or reduced price shipments along with each engine price quote that is obtained through the Motor Universe system.
About Motor Universe
The Motor Universe company earned a reputation for selling preowned motors offline to trade industry companies and warranty service centers before selling to the public. This company now supplies used motors directly to buyers in the United States searching for low mileage engine replacements. The import engine and domestic engines inventory cataloged by this company provides immediate research to buyers hoping to find discounted prices. The Motor Universe company website has been updated with a new price delivery method buyers can use instead of relying upon the toll-free company number for support. New suppliers and distributors are frequently added to the company network to build up better inventory for engine buyers.