Tech Center Info., LLC Releases Guide Providing Instructions to Receive HD TV without Cable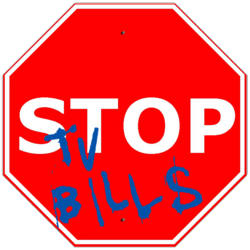 Denver, CO (PRWEB) May 02, 2013
Tech Center Info., LLC announces the release of its latest edition eBook, Stop TV Bills: A Resource Guide to Getting Free TV in HD Legally."
Based on extensive research, implementation, and testing, this breakthrough eBook covers such topics as how to get free over-the-air HD channels, how to use your TV to tap into free legal content on the Internet, and how to set up and run a DVR off a computer. A complete list of available TV networks is available at StopTvBills.com.
I got fed up with our ever-increasing TV bill and spent a good deal of time working out how to stop paying for TV, says eBook Infopreneur and author, David Rubins. With a minimal investment in hardware (under $ 50) I was able to set up free TV in HD legally in our homeand completely eliminate our TV bill. With an annual savings over $ 1,200, I feel like this has been a great investment and want to share this knowledge with others.
The eBook was developed to help others who are still paying a small fortune each month for TV. Many consumers are looking for ways to reduce their cable TV bill, but dont know what alternatives are available, Rubins stated. Were continually amazed at the number of people who are not aware they can get free TV in HD legally.
Available for download at StopTvBills.com, the eBook is offered at $ 25. Amazon.com also offers the ebook for Kindle readers.
About Tech Center Info, LLC

Tech Center Info., LLC is a Colorado-based, Internet marketing firm that has been operating 1SpotInfo.com since 2005. The firm owns propriety SEO software that facilitates local search and provides web hosting and custom website development.