South Florida-based AppsBar Reaches New Milestone With Over 400,000 Users Creating Professional Quality Mobile Applications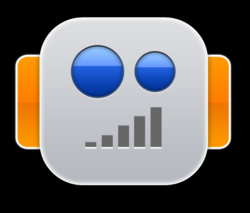 Deerfield Beach, FL (PRWEB) May 03, 2013
AppsBar has recently reached yet another milestone having surpassed 400,000 users to make the company the #1 app builder in the world.
The free app making wizard designed by AppsBar has changed the way apps are developed, making it easy for virtually anyone to create a mobile application. They have taken ordinary people from all over the world, some with technical knowledge and some without, and showed them how to build their own app.
Scott Hirsch, Founder and President of AppsBar, says the mobile app revolution should not be confined to large corporations.
Billions of downloads are happening right now, said Hirsch. Why should only large companies be able to participate in this tech media phenomenon? Millions of people every day go to iTunes, Google Play, and other sites to search for apps. Why should small businesses or individuals be excluded from this customer base?
On April 27, 2011 Hirsch launched AppsBar, a platform that allows people to build their own app for free without programming or technical experience. The intuitive step-by-step wizard makes it as easy to create an app as it is to create a Facebook page. AppsBar users also have the benefit of a full-time App Coach to help with the process.
AppsBar is unique in that it helps you create an app for any device or platform, including the iPhone, Android, and tablets. Users dont have to choose one device and be limited to only that device. More importantly, the apps being created are actually being launched and used. Since April 2011, there have been 20 million app launches using AppsBar.
AppsBar has established its own free app market called AppCatch.com, which includes all apps built within AppsBar, as well as others. AppCatch allows users to download any app from any device or tablet for free, with no restrictions. AppsBar also allows any app developer to upload their app for free, and to be part of a booming apps market.
The range of users for AppsBar goes across the demographic spectrum from political parties, civil rights organizations, celebrities such as Don King, teachers, professors, and law firms, to churches and synagogues, non-profits and charities, restaurants, little leagues, travel agencies, accountants, bands and musicians, and more.
We need to democratize the app world and level the playing field, said Hirsch. We need to allow people with an entrepreneurial spirit to build an app for their business, without program or technical experience. The demand for apps is growing and they have only scratched the surface. Over one million new smartphones are being sold every day. The market is limitless.
Launched in 2011, Appsbar opens up the mobile marketing category for small and medium-size businesses, artists and musicians, and individuals who want to create in that space. Appsbar has done this by removing the two largest barriers; cost and programming expertise. Appsbar is doing for mobile apps what companies like Intuit and Blogger have done for novices looking to publish websites and blogs.
To create an app of your own with the free and easy-to-use app maker, go to appsbar.com. To view download other interesting new apps for free, visit appcatch.com.
For more information or to schedule an interview, media should contact Robert Weneck at (954) 683-1518.