Ringling College of Art and Design to Host Service Design Tourism Conference November 7-9, 2013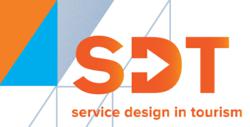 Sarasota, FL (PRWEB) April 03, 2013
Ringling College of Art and Design today announced it will host the second annual international Service Design Tourism conference, SDT 2013, on its campus on November 7-9. Ringling College will partner with Management Center Innsbruck(MCI), the host of the inaugural conference, to produce the event. SDT 2012, held in Austria last August, drew attendees from across the globe who shared an interest in the practical application of service design thinking within the travel and tourism industry. The conference was the closing event of the project Service Design in Tourism, funded by the European Union under the CIP Competitiveness and Innovation Framework Programme.
Ringling College is honored to host SDT 2013 for three very big reasons, said Dr. Larry R. Thompson, president of Ringling College of Art and Design. First, because service design is an increasingly important discipline that leads to a competitive advantage for any business and tourism especially that aims to provide an exceptional customer experience. Its something we are keen to infuse into our Business of Art and Design curriculum for the benefit of our students and the employers who are recruiting them. Second, Florida is one of the countrys top tourism destinations, and we have much to share with our international counterparts to complement what we learn from them. And finally, partnering with MCI furthers our interests in developing international partnerships that will benefit our students and enhance collaborative opportunities with institutions and businesses around the globe.
Service design is the application of established design processes and skills to the development of services. It is a creative and practical way to improve existing services and innovate new ones. Service design truly is an amalgamation of disciplines, including product design, graphic design, operations management, and interaction design.
There is there a strong interest from our SDT Conference Board members to come to Sarasota, experience Ringling College and the region, and meet with representatives from Floridas top tourism destinations, said Hubert Siller, professor and director of MCIs Department of Tourism Business Studies. We are pleased to partner with Ringling College of Art and Design to help expand the international community of practitioners devoted to enhancing the tourism profession through the application of service design thinking.
SDT 2013 will draw an interdisciplinary mix of attendees including designers, tourism industry professionals, and academicians. Details about the SDT 2013 conference agenda and registration information will be posted online in July.
For background on the conference and the SDT 2012 agenda, please visit http://www.servicedesigntourism.com.
About MCI
Management Center Innsbruck (MCI) is an integral part of the unique "Open University Innsbruck" concept in Austria and has attained a leading position in international higher education as a result of its on-going quality and customer orientation. MCI strives to mentor motivated people, who want to build their future through goal-oriented continuing education, in their personal and professional development.
MCI offers graduate, non-graduate and post-graduate educational programs of the highest standard to senior and junior managers from all management levels and branches. MCI's programs focus on all levels of the personality and include areas of state-of-the art knowledge from science and practice relevant to business and society. As an internationally oriented information and communication center, MCI is open to new perspectives, methods and projects. Constructive dialogue and co-operative development of interdisciplinary competences are two of the pillars of teaching and learning at MCI.
Visit http://www.mci.edu to learn more.
About Ringling College of Art and Design
Ringling College of Art and Design is a private, not-for-profit, fully accredited college offering the Bachelor's degree in 14 disciplines: Advertising Design, Business of Art & Design, Computer Animation, Digital Filmmaking, Fine Arts, Game Art & Design, Graphic Design, Illustration, Interior Design, Motion Design, Painting, Photography & Digital Imaging, Printmaking, and Sculpture. Located in Sarasota on Floridas Gulf Coast, the picturesque 48-acre campus now includes more than 110 buildings, and enrolls 1,368 students from 44 states and 53 countries. It is recognized as being among the best and most innovative visual arts colleges in the United States as well as a leader in the use of technology in the arts.
Visit http://www.ringling.edu for more information.
###