Mesa Arizona Air Conditioning Service Center, American Cooling and Heating, Announces New May 2013 50% Reduction For Full System AC Maintenance Services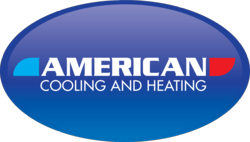 Mesa Arizona (PRWEB) May 03, 2013
American Cooling and Heating is here to help trim the expenses, ensure the buyer of effective ROI value, and backup the commitment with reliable, 24-hour scheduling. Right now and throughout the month of May 2013, AC&H kicks profit into the wind and offers Mesa AZ residents a 50% reduction toward full-featured, quality-focused AC maintenance.
Our professional AC maintenance techs actually service your equipment. This means we clean the coils, measure the electrical performance, check refrigerant pressures, examining temperature splits and more. At AC&H maintenance refers to full-system service,

(American Cooling and Heating, Mesa area Service Manager.)
Feature-Balance Mesa Air Conditioning Maintenance Services
With the rising Arizona heat index, homeowners and business owners throughout the region of Mesa, Scottsdale and Gilbert are facing sub-standard performance from their installed air conditioning systems. Its time for a bi-annual AC maintenance, but the costs and the perceived return on investment (ROI) generates concern over prematurely calling in a professional air conditioning technician.
Think about it.
When area consumers dig into the core features of the average Mesa AC tune-up offer, they often discover that the process is limited to a visual inspection complemented with refrigerant top-off for an additional charge. All the important air conditioning maintenance features remain outside the scope of the vendors tune-up performance specifications.
Yet to be effective and efficient, an Arizona AC maintenance program must include a comprehensive system makeover. For example: The average Mesa AC tune-up includes removal of the front cover, a visual once-over of the coils and a quick check concerning the refrigerant pressure. The process barely qualifies as a bi-annual checkup, much less as a bi-annual air conditioning performance maintenance program.
American Cooling and Heating understands this difference. The standard AC&H system maintenance process includes pulling the cover, visually examining the coils and checking the units refrigerant pressure, but these are merely one segment of the complete AC&H air conditioning maintenance services. The full American Cooling and Heating AC system continuance program includes: