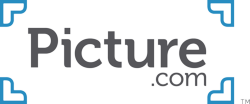 Raleigh, NC (PRWEB) May 29, 2013
With people taking more photos than ever, Lulu has launched a new and improved way for people to share and celebrate their memories in the form of personalized photo books and calendars, Picture.com.
Collaboration, simplicity and high quality photo books and calendars are the hallmarks of Picture.com. Depending on the product a person wants to create, friends, family, teammates and even business associates can share pictures and curate their own high quality photo books to treasure.
Picture.com is designed to solve the issues we know people have with making photo books and calendars: slow photo uploads, confusing interfaces and an all-around clunky experience, said Shawn Barber, vice president of product management at Lulu. Even the web address is easy.
For years, the industry has focused on a singular model: one person with one camera at one event who then makes one photo book. But thats no longer the way people capture, share and preserve images.
The collaborative features of Picture.com make the tool ideal for the busy parent who wants to gather all of the best pictures of their child from the past year, which may be in several different places. Picture.com allows people to add images to a single gallery, where they can be used to build memorable, personalized and enduring mementos.
Imagine a childs birthday party. Many photos are taken by many people, and the best shots may be captured by a number of peoples cameras and phones, said Barber. Picture.com allows the birthday party host to invite everyone to add their pictures to a shared gallery, so the photo book or calendar can be a celebration of the event. Whats more, anyone whod like to can create their own, one-of-a-kind keepsake from this shared gallery. And the quality of the photo books we offer are what youd expect to commemorate such a special occasion.
Lulu, the independent publishing company behind Picture.com, has enabled people to create photo books and calendars for years. But as the ways people capture and share photos have evolved, the company sought to introduce an enhanced and more tailored solution for people who want to celebrate lifes experiences.
Picture.com lets people use photos from their computer and their Facebook and Lulu.com accounts to create photo books and calendars.
Picture.com also serves a business audience, through offering personalized photo books for companies to use in strengthening professional relationships and extending their brands.
After listening to what people want in a web site for making cherished and valuable photographic keepsakes, we made sure that Picture.com takes into account what people want mostwhile eliminating the aspects that people find least valuable and most frustrating, said Barber. Additionally, Picture.com is architected in a way that allows us to easily partner and integrate with organizations and communities that serve a wide variety of audiences and interests.
Lulus Studio platform, which is designed for people who want to create photo books and calendars and sell them to others for fundraising, charities or profit through the Lulu Marketplace or via their own storefronts, will remain available at Lulu.com.
Prices for Picture.com photo books and calendars are available on the Picture.com web site.
About Lulu
Since 2002, Lulu has enabled authors in more than 225 countries and territories to self-publish nearly two million publications. Our industry-leading tools and global community help authors hone their craft and publish printed books or eBooks for free, then sell them around the world via multiple channels. At Lulu, authors are in control, owning the rights to their works, setting their own price and keeping up to 90 percent of their book profits. Lulu is also the innovative engine that powers Picture.com, which lets individuals and businesses celebrate and enrich relationships by creating custom photo books, calendars and more.
Find More Computer Press Releases