Leading Attribution Management Company, ClearSaleing, Completes $3.75 Million Funding Package With $1.7 Million Equity Investment From NCT Ventures Fund I, L.P.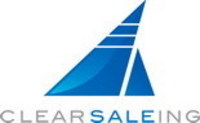 Columbus, Ohio (PRWEB) January 26, 2010
ClearSaleing, a technology and thought leader in attribution management, announced today it has closed its Series C funding round with a $ 1.7 million investment from NCT Ventures Fund I, L.P., a Columbus, Ohio-based venture capital fund. The company also announced Jeff Bell, industry leader in interactive marketing, and former Microsoft executive, has agreed to join ClearSaleings board of directors, along with NCT Ventures Partner Bill Frank.
The announcements follow on the heels of the company being named an interactive attribution leader in Forrester Research Inc.'s report The Forrester WaveTM: Interactive Attribution, Q4 2009.
NCT Ventures has increased its investment in ClearSaleing because we believe strongly in its attribution management technology and have watched as it is rapidly becoming the gold standard by which major advertisers manage and measure campaign success, says Bell.
ClearSaleing is delighted to expand its business partnership with NCT Ventures Fund I, L.P. and we are pleased that Jeff Bell is joining our board. His track record in interactive marketing is second-to-none. We look forward to working with Jeff on new product ideas and pursuing strategic relationships with top tier agencies as we continue ClearSaleings leadership position in advertising analytics and attribution management," says ClearSaleing CEO Mike Lanese.
The NCT investment closes out a $ 3.75 million combination debt/equity funding package that was put in place to ensure the Company could continue to make strategic investments in product development, marketing and sales, said ClearSaleing President Randy Smith. ClearSaleing is entering 2010 with a strong cash position, a lot of marketing momentum and a robust sales pipeline that bodes well for another strong year, Smith added.
About Jeff Bell

For 20 years, Jeff Bell has been growing and turning around businesses in Corporate America. Most recently, as Microsoft's Corporate Vice President of Global Marketing for the Interactive Entertainment Business, Jeff was responsible for leading Xbox to its first profitable year, and launching the Games for Windows business.
On the creative front, Jeff's team has produced the launch campaigns for Gears of War, Halo 3, Guitar Hero, Rock Band, Scene it! and Grand Theft Auto IV, and implemented the first global and vertically integrated Xbox marketing campaign.
Before Microsoft, Jeff was largely credited with helping revitalize the Dodge, Jeep and Chrysler businesses, returning them to profitability in a significant turnaround from 2000-2006 with the Dodge Ram, Jeep 4-door Wrangler and the Chrysler 300 product launches.
Jeff's efforts around social media, web, direct marketing and video games led to Jeff being named Interactive Marketer of the Year in 2005 by Advertising Age.
About NCT Ventures Fund I, LP.

NCT Ventures Fund I, LP is an Early Stage, Early Growth Investment Fund with a focus on Ohio-based companies. NCT invests in and develops leading-edge organizations with promising opportunities. NCTs investment strategy focuses on technology companies with an emphasis on marketing, logistics and disruptive business models. In addition to NCTs institutional and private investors, they are an Ohio Third Frontier grant recipient. NCT and its partners have a long history of promoting the central Ohio region, the Ohio State University and entrepreneurship in general. The NCT core management team has operated together for nearly 10 years, and offers significant operating experience to all NCT portfolio companies. For more information, please visit http://www.nctventures.com.
About ClearSaleing

ClearSaleing has been named Technology Platform Search Marketers Cant Live Without at the SES (Search Engine Strategies) Awards. ClearSaleings advertising portfolio management platform helps marketers and agencies identify ways to more effectively and profitably allocate ad spend across a complex mix of online advertising investments.
ClearSaleing is a thought leader in the growing scientific field of attribution management and publishes http://www.AttributionManagement.com that provides a rich repository of ClearSaleing and externally published articles, white papers and other material focused exclusively on attribution management.
ClearSaleings unique ability to give marketers telescopic insight into their online ad investment is attracting major brand customers such as American Greetings and Nationwide Insurance. The company was founded in 2006 and is headquartered in Columbus, Ohio. For more information, please visit http://www.ClearSaleing.com.
###