Gates Circle Announces Release Today of New Digital Online Store!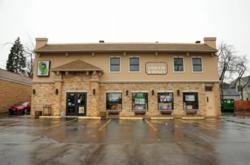 (PRWEB) April 17, 2013
Gates Circle has launched a cutting edge Digital Online Store to take the long standing Buffalo tradition as one of Top Liquor Stores in Buffalo to the next level! Gates Circle was Established in 1939 by Jack Carscallen, and has been one of the Top Buffalo Liquor Stores for over 60 years.
The next generation of the family, Lesle Huebach has now taken over the keys to the organization and with that comes a new major investment in the Online Store. This new Online Store features and integrated Point of Sale feed that automatically updates the Online Store when a new product is added. Additionally, the Online Store features High Resolution graphics for the products that sets the standard for other Online Liquor Stores.
Gates Circle is a favorite destination for not only Buffalo area and local residents but is a destination for Canadian shoppers also. This new Online Store opens up a whole new expansion opportunity for our Store and we are very excited about the future, says owner Lesle Huebach.
The new store features over 1,800 products in the Wine and Spirits product lines. Any products can be purchased through the Store instantly and either delivered to the doorstep via Fedex or held in the store for pickup. Additionally, every item in the Online Store has details about that product such as Manufacturer, Alcohol Content, Full Product Description and more.
About Gates Circle Liquor

Established in 1939 Gates Circle Wines and Liquor have remained in the heart of Buffalo as a family business for over 60 years. The Family started the business back during prohibition and have been at the present location for 20 years. They take great pride in their staff who are highly trained and very knowledgeable on virtually all Wines and Spirits.

If you would like more information visit our comprehensive Online Store at http://GatesCircleLiquor.com
Find More Graphic Press Releases