Fox Web Creations Announcing a New Responsive Website and a Mobile Application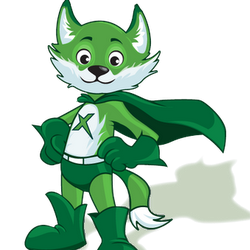 Kansas City, MO (PRWEB) March 31, 2013
A few months ago, Fox Web Creations focused attention on the benefits of having a business website accessible through mobile devices. At this point they are proud to announce that the Responsive Web Design (or RWD) retrofit of the Fox Web Creations site has been completed and is now accessible from a variety of devices, including mobile phones and tablet computers. Additionally, Fox Web Creations is putting the finishing touches on mobile applications for both the iPhone and Android operating systems, and they will soon be available through Google Play.
Responsive Web Design optimizes the navigation and viewing experience of web pages across a wide range of devices like smartphones, tablets, and computers. Websites designed with RWD will look different on a smartphone than they will on a computer screen because the coding recognizes the screen resolution of each device and renders graphics and layout appropriately. RWD utilizes the latest technologies like CSS3 and HTML 5 which are fast becoming the industry standard. The importance of RWD becomes clear when you consider that as of February 2012 over 49% of the U.S. Mobile market are using smartphones capable of Internet browsing.
As the mobile web industry continues to grow at incredible rates, it is important to utilize RWD on your web site to keep an edge in your market. RWD is a key component to keep your website easily viewable as the number and specifications of smartphones and tablets increase in the Mobile market. At Fox Web Creations we believe that it is extremely important to have a mobile web strategy. One issue to keep in mind is that mobile applications can only be utilized on one platform or operating system. This means that the programmer needs to create a different code for each operating system, which increases the time line for the project as well as overall costs. Responsive Web Design, on the other hand, uses programming that will be viewable on all devices regardless of operating system and screen size, saving time and money.
Mobile applications are programs specifically designed to be used on small handheld devices like iPhones, iPads, Androids, Smartphones and Tablets. Many smartphones come preloaded with a number of applications and a link to the 'app store' or Google Play, where customers can view and purchase additional apps. Soon the new Fox Web Creations app will be available through Google Play for both the iPhone and Android operating systems. Many apps also feature advertizing, giving businesses another way to reach clients and offer deals.
As smartphone and tablet usage surpasses TV as many users primary form of entertainment, not to mention information access on the go, it becomes clear why all businesses need to make a point of using this new avenue to reach consumers. 75% of smartphone users indicate that they use their phone for shopping; and a majority of users say they have found new businesses that interest them via mobile adds. A high percentage of consumers are also now heavily involved in social media, and most of them also use social media on their smartphones – giving businesses yet another avenue through which they can contact mobile customers.
By utilizing this new mobile strategy, Fox Web Creations is reaching out to a new base of customers. The responsive web design refit will allow more people to access the website, and the soon to be released mobile applications will allow Fox Web Creations to connect better with each customer. If your business is considering pursuing a mobile strategy, please contact Fox Web Creations for more information and useful advice about setting up responsive web design and mobile applications.