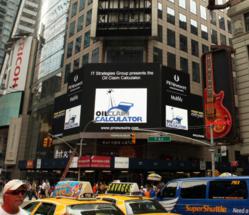 (PRWEB) June 03, 2013
Many firms have placed high dollar business economic loss claims to the bottom of the stack when they did not meet Presumed or V-Shaped Revenue Pattern causation. The reason that firms deprioritized these BP claims is that they did not know how to do a Customer Mix Test for a claim that passes the Decline Only or Modified V causation tests.
"It is not easy, and to make it more challenging, you have to determine an economic loss zone for each and every single client the business made a sale to for each year measured. This would be impossible without software that did the mapping for you and even harder without a batch import feature for thousands of client receipts. This is the software that IT Strategies Group invented for the OilClaim Calculator and proudly releases today on June 3, 2013! said Daniel S. Jacobs, VP of Sales for IT Strategies Group Inc.
The Customer Mix Test software of the OilClaim CalculatorTM software contains the following: