Care Coordination Software Company, Health BI, Kicks Off its Healthcare Innovation Internship Program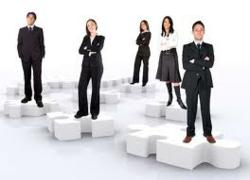 Scottsdale, Arizona (PRWEB) June 03, 2013
Healthcare Innovation Software Company, Health BI, kicks off its Healthcre IT internship program with five graduate students from Arizona State University College of Engineering.
The students are provided opportunity to gain hands-on experience in developing healthcare IT applications and standard system protocols, such as HL7, XML and CCOW. The students will be working on projects, which include interoperability and integration solutions with HIEs, leading EMR systems and medical devices.
Health BI is a developer of care transitions software solutions, and creator of the HealthCollaborate Care Coordination Information System.
Healthcare IT is highly specialized. We need to start investing on developing software programmers, early on, who understand the complex healthcare systems and workflow. Healthcare IT innovations come from small entrepreneurial companies with people who understand the space. We want to give these folks the opportunity to learn healthcare IT and start using their talents in improving the lives of the patients, says Koorosh Yasami, Health BI co-founder and CTO.
Health BI offers internship to students with strong computer science and software programing background. Internships are available for qualified undergraduate and graduate students and all positions are paid.
Find More Computer Press Releases