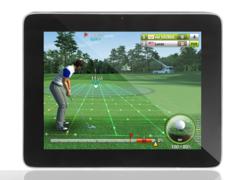 Newport Beach, CA (PRWEB) June 10, 2013
Idolian Mobile, a leading manufacturer and distributor of wholesale-direct-to-consumer android tablet and accessories, announced today the launch of 8GB version of the Mini Studio Android tablet. The Idolian Mini STUDIO 8GB is a high-performance, high-quality tablet that is a direct competitor to the iPad Mini. Mini Studio 8GB MSRP is at $ 178 but it will be launched at promotional price at $ 149 until end of June only from idolian.com.
The Mini STUDIO is part of the Idolian STUDIO Series, which consists of three high-performance tablet models that feature eight- and 2 of the 10.1-inch screens, respectively, and all come with Dual Core processors. The Mini STUDIO, specifically, includes several features that rival similar tablets in usability and performance, including the iPad.
The Mini STUDIOs specs include a multi-touch capacitive eight-inch IPS screen used on IPad Mini, a Cortex A9 Dual Core processor with a speed of 1.6GHz that runs on Android 4.1 with 1 GB of RAM.

Additionally, Mini STUDIO is built with the same or better specs than rival devices, including (for a complete list, visit http://www.idolian.com):