Aleratec Pledges its Full Support for MAC OS X Snow Leopard; Best Selling LightScribe Duplicators Now Work with MAC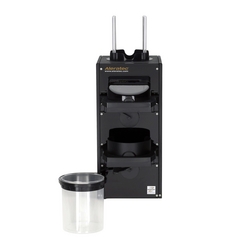 Chatsworth, CA (Vocus) January 6, 2010
Aleratec Inc., leading developer and manufacturer of "Prosumers' Choice" solutions for the USB, Flash, HDD, Blu-ray, DVD CD, duplicating, and DVD/CD publishing markets, announced today that it is putting its full support behind Apples new MAC OS X Snow Leopard Operating System by offering a software upgrade application program that integrates the leading LightScribe duplicators.
Aleratec is pleased to announce the RoboRacer LS Duplex Win/Mac, P/N 280113, and the DVD/CD LightScribe Publisher Systems Win/Mac, P/Ns 260170 (1:4), 260179 (1:3), and 260167 (1:2). These new products feature support for the Windows and MAC platforms.
RoboRacer LS Duplex Win/Mac- P/N 280113
The Aleratec RoboRacer LS Duplex Win/Mac is a fully-automated, DVD/CD publisher, which allows the user to Burn, AutoFlip, Burn the disc using Aleratecs LightScribe technology. The Input and Output hoppers can handle up to 100 DVD or CD discs. With few moving parts, it has maximum reliability and is capable of multiple unattended direct to disc LightScribe labels and disc copies. Just load it with 100 blank LightScribe discs, use your PC to select the disc image and label with the powerful Aleratec Disc Publishing Suite. Enter the number of published discs needed and DVD/CD RoboRacer LS Duplex will automatically produce DVD/CD copies with silk screen quality labels and no operator intervention.
Key Features of the Aleratec RoboRacer LS Duplex Win/Mac include: