100% White Label Cloud Services Provider Launches for Channel Partners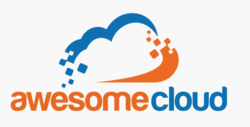 Boca Raton, FL (PRWEB) June 12, 2013
After twelve months of preparation, AwesomeCloud Services is proud to announce its launch as a 100% White Label Cloud Services Provider, enabling Channel Partners and Cloud Resellers to offer to their clients white label cloud computing services that can be easily rebranded and resold. AwesomeCloud offers Cloud Infrastructure, Business Continuity, and Microsoft SPLA licensing.
As part of the Applied Innovations family, the AwesomeCloud team has been serving the online computing space since 1999 and was the first company to deliver a managed Hyper-V cloud on top of Windows Server 2012, as well as one of the first of two companies to deliver a Hyper-V cloud.
We specialize in providing white label cloud computing services to our Channel Partners who then resell the AwesomeCloud platform to their clients, says Dag Mavrolas, Director of U.S. Channel Operations & Sales. This provides your IT organization with the opportunity to grow your managed service business by adding an entirely new product line to your portfolio. AwesomeCloud offers a full line of white label cloud services that includes Cloud Infrastructure (IaaS), Business Continuity and Disaster Recovery, and Software Licensing (SaaS).
AwesomeCloud owns and operates its own secure, scalable cloud infrastructure. Channel Partners data resides at Verizon Terremarks flagship facility, the NAP of the Americas, which is a Tier-IV, 750,000-square-foot, purpose-built data-center, and is staffed by security personnel 24/7/365. Additionally, Channel Partners can feel secure and confident knowing that AwesomeClouds Service Level Agreement (SLA) guarantees 100% uptime.
AwesomeCloud provides marketing support with white label marketing materials and custom materials available upon request, enabling partners to grow their cloud business. In addition, the AwesomeCloud team guides prospective partners through the sales process and is available to assist with questions as well as provide technical support 24 hours a day, seven days a week, with a team staffed in the United States by U.S. citizens.
About AwesomeCloud:
AwesomeCloud is a White Label Cloud Services Provider offering cloud computing services to resellers, enabling them to generate entirely new revenue streams by delivering white label cloud services to each of their clients. AwesomeCloud offers a wide range of secure, customizable white label cloud computing solutions, including Infrastructure as a Service (IaaS), Business Continuity and Disaster Recovery, as well as Microsoft SPLA Licensing (Exchange, Lync, SharePoint, Office, and others).
Contact:

Jason Lurcott

Marketing Manager

AwesomeCloud Services, LLC

Direct Line: 561.948.4046

jason(at)awesomecloud(dot)com

http://www.awesomecloud.com