Tablet and Smartphone Adoption Growing Rapidly in Wholesale Distribution With Developer Ai2 Leading The Way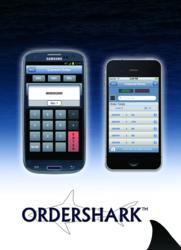 Chicago, IL (PRWEB) May 22, 2013
Software developer Ai2 was recently featured in Convenience Distribution Magazine, a publication aimed at wholesale distributors in the convenience store marketplace, as part of an article on technology trends in the wholesale and retail environments.

The article, titled Software Emphasizes Accessibility and Affordability, was published in the April issue of the magazine. It focuses on the return on investment that distributors of all sized have been realizing through the use of tablets and smartphones for business processes that were previously analog or conducted with 20-year-old technology. Mobile devices are overtaking traditional computers at the rate of two to one, according to the article. Ai2 offers solutions for remote sales order entry and proof of delivery (POD) on iPad, iPhone, iPod Touch and Android devices.
Giving smartphones the ability to place orders from a distributor is one of the most widespread trends in distribution and retail today. Many retailers are still dependent on Telxons, handheld scanning devices from the 1990s and earlier, to place orders. Todays business environment demands more portability, dependability and access to critical data like product descriptions and prices.
Whether a distributor decides to put that information in a sales representatives hands or share it directly with customers, the result must be fast, accurate and easy for the end user. The benefit of a retailer using his or her own smartphones brings the familiarity of a favorite device while saving the distributor the large expense of purchasing and maintaining new hardware.
As for the tablet segment of the business, Ai2 CEO and President Douglas Katich says, Distributors need to realize that this trend is their friend. Katich mentioned that 80% of Ai2s new sales to C-store distributors involve tablets in some way. Ai2 offers solutions for sales order entry, bar code scanning, and enterprise content management on iPad.
One distributor enjoying Ai2s tablet solution is City Wholesale Grocery, whose operations director Jerry DiChiara says that it allows his salespeople to work in real time with a frequent and smooth sync of sales data.
ProSel is part of Ai2's software suite for wholesale distributors. ProSel gives sales reps offline access to their complete price book, product images, a rapid search function, enterprise content management, document syncing and much more. ProSel works without the need for a persistent Internet connection while integrating seamlessly to any host ERP system. Since ProSel's debut, many of the largest distributors in the U.S. have licensed it to replace legacy field ordering systems.
Ai2 was founded in 1986 and is headquartered in downtown Chicago. More than 75,000 users use Ai2 solutions each day to capture upwards of $ 75 billion in annual sales. More than 10,000 retail stores and more than 1,000 movie theaters use Ai2 solutions for their order entry needs. Ai2 improves the sales process for some of the worlds largest distributors in foodservice, convenience store, grocery, beverage, hardware, medical, beauty products, jewelry and more. For more information about Ai2, visit Ai2.com.