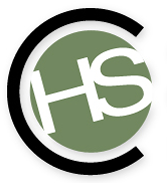 Pensacola, FL (PRWEB) April 30, 2013
The Bridge to Start program was launched in May of 2012 as a solution for career colleges serving students who have not yet earned a traditional high school diploma. Due to legislative changes that eliminated the Ability-to-Benefit program, millions of students were cut off from federal fundingand the career colleges that serve them quickly felt the ramifications of this change.
The Bridge to Start program, offered through Career Online High School, provides an innovative solution for both these students and the colleges in which they seek to enroll. Through learning labs set up on college campuses, students are able to earn a SACS-accredited high school diploma, as well as a credentialed career certificate. They can complete the program online but have on-campus access to computers, resources, and support.
Less than one year later, the programand its studentsare thriving. Bridge to Start has been launched on 85 campuses across the country, with new partnerships being added each month. The program boasts 146 graduates to date, with the majority of these students now enrolled at the colleges where they completed the program. With an average completion time of 5 months, students are able to quickly earn their diploma and move on to pursue their ultimate career and educational goals.
"We knew the program was offering a much-needed solution for students and colleges affected by the change in legislation," said Career Online High School Principal Teresa Salafrio, "But its rapid expansion and success to date have blown us away. We are thrilled to be able to provide a viable, user-friendly option like Bridge to Start to bring new opportunities to both students and postsecondary institutions."
The Bridge to Start program is a collaboration between Smart Horizons Career Online Education and ed2go. A division of Cengage Learning, ed2go is a leading provider of online courses for adult and continuing education students with over 2 million students enrolled in various courses. Smart Horizons Online is the world's first SACS-accredited online school district.
"This collaboration with ed2go is the perfect marriage of two organizations dedicated to helping students achieve their education goals," said Dr. Howard Liebman, CEO and Superintendent of Smart Horizons Online. "We've been able to reach a whole new population of students by integrating our Career Online High School component into ed2go's growing national network of postsecondary campus affiliations."
The rate at which the program has expanded to career college campuses across the country suggests that Dr. Liebman is correct. To date, the program has been launched at schools such as:


Fortis College and MedVance Institute (part of Education Affiliates)
Harrison College
City College
Florida Career College (part of Anthem Education Group)
CBT College
MedTech
Northwest College, Glendale Career College, and Nevada Career College (part of Success Education Group)
Sullivan & Cogliano Training Centers
Fort Bend Technical & Medical College
Camelot College
Intellitec Medical Institute
MCI Institute of Technology
For students with higher education aspirations who have yet to complete their high school education, Bridge to Start offers the best of all worlds, combining the total flexibility of online courses, the stimulating environment of an on-campus learning experience, an experienced team of academic coaches, and always-available student support.
"We look forward to the continuing and rapid expansion of the Bridge to Start program," Dr. Liebman said. "We've hit on a winning combination in this collaboration with ed2go and we know this is only the beginning of where this program can go."
Visit http://www.ed2golive.com/cohs to learn more about the Bridge to Start program for postsecondary institutions.