Online Retailer 123inkcartridges.ca Adds the YC505T-1 Radio Control Helicopter to its Growing Line of High Quality Products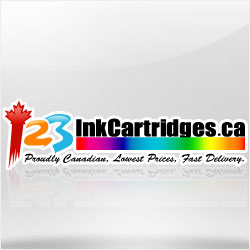 Lachine, QC (PRWEB) January 30, 2013
The online Canadian based company 123inkcartridges.ca is ever growing and continues to add high quality products to their expanding inventory. The latest addition is the YC505T-1-GE 3.5ch Radio Control Helicopter. The radio controlled helicopter is constructed of high quality materials to offer durability. It has a gyro and a high tenacity propeller. The speed at which it operates can be adjusted and it also contains a charging and power indicator.
The radio control helicopter is powered by 6 AA batteries which must be purchased separately. It only takes about 30 to 40 minutes to recharge. This high quality helicopter can fly in a diameter of about 8 meters. The online distributer 123inkcartridges.ca just recently added the helicopter to their growing inventory of electronic devices. It is equipped with a color light that allows it to fly at dark as well as during the daylight. The radio controlled helicopter can move in all directions including up, down, left, right, forward and backward. It also has the capabilities to hover.
The Canadian based online store 123inkcartridges.ca continues to update their rapidly growing inventory by adding these types of high quality products. Consumers may view all of their products at their online site: http://www.123inkcartridges.ca/accessories-product/YC505T_1_GE.html. Their exceptional customer service is available to assist consumers with their purchases or answer any questions that may arise. Purchases can be made securely online through the site which is an authorized merchant. This product is offered at a special discount price that is 57% off of the manufacturers price. It is only offered for a limited time through the online distributer.
About 123inkcartridges.ca

123inkcartridges.ca is a Canadian based online distributer of a wide variety of products. When the company began they only offered printer ink and toner cartridges. They found such success at offering high quality products to consumers at reasonable prices that they soon began to expand to include computer accessories as well. They have recently begun to offer a wide variety of products and house an inventory of over 10,000 catalogued products. The company offers exceptional customer service and a one year warranty on their products. The full line of products can be viewed at http://www.123inkcartridges.ca which is their official website.