Mobility and Big Data Analytics Provider NuWare Announces the Appointment of Rohit Shyam as Chief Strategy & Marketing Officer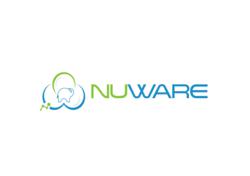 San Francisco, CA (PRWEB) January 07, 2013
NuWare Technology Corp., a leading provider of Mobility, Big Data Analytics, and Cloud Infrastructure Management solutions to Life Sciences, Capital Markets, and Retail industries announced today the appointment of Rohit Shyam as Chief Strategy & Marketing Officer.
In his 20 years with companies such as IBM, CSC, Booz Allen & Hamilton, Accelrys, and SAIC, as well as innovative tech ventures, Mr. Shyam showed flair for transformative change and for shaking up the status quo.
Mr. Shyam has proven experience in growing technology businesses through effective marketing. Most recently, Mr. Shyam served as Partner at a Private Equity Firm focusing on Healthcare, Big Data & Cloud Computing space. Prior to that he was the Chief Marketing Officer at Accelrys Inc. where he led marketing, innovation, strategy, and M&A and ushered the company into verticals such as Life Sciences, Energy, and CPG. Prior to joining Accelrys, Rohit has served as Partner for Computer Sciences Corporation. Rohit was a Principal at IBM, where he helped launch its life sciences practice. He also led strategic consulting initiatives as a Principal at Booz Allen Hamilton and as Senior Vice President of SAIC and has had success as a start-up company entrepreneur.
Commenting on Mr. Shyam's appointment, Venk Krishnan NuWares Founder, President, and Chief Executive Officer, said: "This is a strategic appointment for NuWare and signals the next phase in our evolution as a global business. NuWare is at the point where we need someone to focus full time on corporate development, M&A, strategy, branding, and marketing. Rohit's background and expertise in the Life Science and CPG/Retail markets and understanding of the applications of Cloud Computing, Big Data Analytics, and Mobility make him an excellent choice for this role. Its a pleasure to have such an experienced professional in place and leading this critical part of our business and driving forward our strategy to capture the commercial benefits presented by changing technology and customer requirements and to achieve our growth ambition.
Mr. Shyam holds a B.S. in Computer Engineering from Lehigh University and an M.B.A. from The Kellogg School of Management at Northwestern University.
About NuWare Technology Corp.
NuWare is a leader in Cloud based Solutions, Infrastructure Management, Mobility and Social & Big Data Analytics. Our Innovation accelerates the competitiveness of our clients. NuWare develops solutions and provides professional services for Capital Markets, CPG/Retail, and Life Sciences industry verticals. Our solutions are used by Sales & Marketing, Operations, IT, and Supply Chain professionals for gaining deep insights from their data silos, rapid mobilization of both legacy and SaaS applications, remote infrastructure management, and social analytics. Our technology and services are designed to meet the needs of today's leading organizations. Several organizations in Life Sciences, Capital Markets, and CPG/Retail use our solutions.
NuWare partners with leading and innovative companies such as QlikView, Talend, MongoDB, CouchDB, Veliq, Cadis, MarkIT, Salesforce, Workday, Hortonworks, Greenplum, Oracle, Amazon AWS, Riak, Cassandra, Actian, Fonemine, Membase, MapR, Tableau, HBase, Datastax, Redis, and Valgenesis.
NuWare has offices in San Francisco, Houston, Chicago, Iselin, Bangalore, and Macau. For more information about NuWare, visit its website at http://www.nuware.com
CONTACT: NuWare Technology Corp.

Samantha Adlard, 650.539.4001

mediarelations(at)nuware(dot)com
# # #