Minted Launches Julep, a New Design and Lifestyle Blog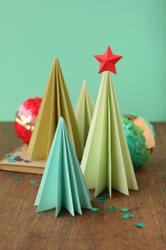 San Francisco, CA (PRWEB) November 26, 2012
Minted, the global design community and e-commerce site, today announced Julep (http://www.minted.com/julep), a lifestyle blog dedicated to helping the busy, design-savvy woman create beauty all around her. Julep content is created by prominent lifestyle bloggers and Minteds community of independent designers, artists, and stylists.
"Julep continues Minteds innovation in crowd-sourcing, looking outside of our company to discover and celebrate the worlds best design," said Mariam Naficy, CEO of Minted. "Julep will be a design destination of its own, not a marketing tool for the company. We invite bloggers, customers, stylists, and designers to contribute to Julep and share their design inspiration."
"Julep will celebrate the small, thoughtful details of life," said Liz Stanley, who was named Managing Editor of Julep. "Julep will make the dreamy handcrafted projects that are so popular on Pinterest accessible to the regular, busy woman by combining store-bought and handmade." Stanley is the founder and editor of the popular craft and style blog, Say Yes to Hoboken. Her work on Say Yes to Hoboken has been featured by Martha Stewart, Real Simple, Parents Magazine, and the Huffington Post.
"I love how Julep helps readers find simple, practical ways to surround themselves with beautiful design," said Bri Emery, who led the design and development of Julep. Emery is founder and editor of Designlovefest and founder of Blogshop, a globetrotting series of design workshops for bloggers.
Juleps contributors will include: