Marble Media LLC's SocialTechNews.com Offers New Trend Predictions for Mobile Living and Social Technology to Shape Food Culture in 2013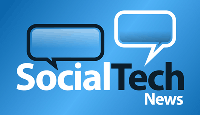 FORT LEE, New Jersey, (PRWEB) January 14, 2013
SocialTechNews.com today shared a new series of trends and predictions for 2013 from the MSLGroup North America Culinary and Nutrition Center claiming that social media is acting as a food trend accelerator. A series of predictions for 2013 state that social media ushers new foods and food trends to the masses in an accelerated manner, providing a better chance for food-related items to earn recognition early on.
With American lifestyles more mobile than ever before, many people are taking their food along with them according to industry insiders from the Food & Beverage Specialty Team of MSLGROUP North America. Food experts involved in the organizations annual list of top 10 food predictions say that most favorite foods will be transformed into portioned sizes, making them handy for the mobile lives of North America.
MSLGroup experts say that North Americas specialized food PR and marketing division is tasked with following industry research, and advising Americas food industry from grower to table. The group is also an industry leader in tracking social medias influence on American food and beverage purchases.
Steve Bryant, director, Food & Beverage, MSLGROUP North America, says that Americans will be seeing more single serving food and drink items, including single serve coffee pods, high protein snacks, one-liter boxed wines and other individually packaged food items that are more portable and designed with snacking in mind. They also will appeal to consumers with an eco-friendly consciousness.
According to the groups recently published study called Clicks and Cravings, social media has a dramatic impact on the nations culinary landscape, allowing food manufacturers, chefs, restaurants and others to get their new food industry discoveries out to the public in record time, and at record volume.
Some of MSLGROUPs Top 10 predictions for food trends in 2013 are:
1._Healthy alternatives. Chefs and food developers are coming up with new alternatives to salt, fats, and zero-calorie sweeteners for packaged foods that taste good.
2. Protein-to-Go. Snacks are eclipsing full meals for busy Americans who often eat on the run. Newly developed protein-fortified bars, snacks, beverages and high-protein products specifically formulated for men and women are going to explode on the culinary scene in 2013.
3. Strong, strong coffee. Coffee is a valuable source of antioxidants and the morning buzz that so many people depend on. Coffee has been found to offer a host of benefits, a uniform demographic appeal, and a more than 100 percent increase in growth in the industrys single serve coffee division.
4. Trends in preserved foods. Americans are becoming more aware of the astronomical amount of foods wasted each year, primarily because it spoils before its eaten. Items like pickled, cured, fermented and brined foods are appearing in restaurants and higher-end grocery stores. Consumers can look for Peruvian ceviche, Korean kimchi, and brined Moroccan lemons, and stop obsessing over the need for everything they eat to be fresh. A resurgence in frozen foods is expected to follow suit.
6)