Luggage Superstore gives tips on travel apps for over the Christmas holidays.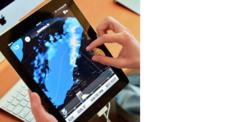 Kent (PRWEB UK) 21 November 2012
With so many choices of applications available to use on mobiles, narrowing down to just a few that work for specific travel needs can help to be less baffling. Luggage Superstore recommends just a few popular ones to download if travelling over this Christmas holiday.
Hotel Tonight: -At Christmas time, hotels can get pretty booked up early, so if planning to use a hotel for accommodation, then this app is definitely one to keep on the phone. This app shows same-day hotel booking and with this option come many heavily discounted rooms. The app is linked to many top rated hotels all around the United Kingdom and United States, Canada and Amsterdam and still spreading. Users have rated this app quite high for ease of use, money saving, and with correct information and glitch-free. The bidding process for this app seems to be more highly favoured than other similar ones on the market as it seems to work faster.
Dark Sky: – Christmas and winter go together and with this season comes unpredictable weather. This is one of the newest weather apps hitting the market. This app is high tech radar animated information on the phone. This app predicts weather down to the last minute exactly where you are. It tells how long it will rain or snow etc and when it will stop etc. The graphics and maps seem to come alive with its vibrancy of colours and animations. This app can be extremely useful for day trips with families also.
Trippit: – this is an itinerary organiser. It places all the important documents received by email into one easy place to access at the touch of a button; flight information, vehicle rental and accommodation etc. This will definitely help anyone who is already organised and even better for the disorganised traveller.
There are many apps out on the market that may suit users differently-its all about trial and error and keep reading reviews that are readily made available online.
Luggage Superstores established site is in West Kingsdown, Kent. Their aim is providing competitive prices of the highest quality luggage and top calibre Customer Service for online luggage shopping.
Trina Chee-a-kwai

Luggage Superstore

01474854666

Email Information
Find More Graphic Press Releases