Java Software Scare and How it Affects Elearning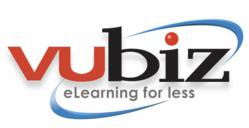 Los Angeles, CA & Toronto, ON (PRWEB) January 31, 2013
The recent scare with Java software has big implications for some elearning providers, especially those who rely on Java software to run. In recent weeks, the U.S. Department of Homeland Security urged computer users to disable Oracle Corp.s Java software to minimize the risk for hackers to access vulnerabilities and gain control of computers. Vubiz Elearning does not rely on Java to run its courses and is unaffected by this serious security threat.
Java is both a language and a platform to run websites and programs and is used by many computer users, both on the PC and Mac. The problem is that there is a hole or vulnerability in Java 7 which requires a patch. This vulnerability leaves millions of computers open to malware attacks and can lure online traffic to virus-infected websites. Hackers try to exploit this vulnerability to install malicious software which enables them to commit crimes such as identity theft and attacking websites.
We are currently unaware of a practical solution to this problem, the Department of Homeland Securitys Computer Emergency Readiness Team said in a posting on its website this month.
This and previous Java vulnerabilities have been widely targeted by attackers, and new Java vulnerabilities are likely to be discovered, the agency said. To defend against this and future Java vulnerabilities, disable Java in Web browsers. http://www.us-cert.gov/cas/techalerts/TA13-010A.html
It is rare for the government to advise computer users to completely disable software due to a security issue, especially with widely used programs such as Java.
Find More Computer Press Releases