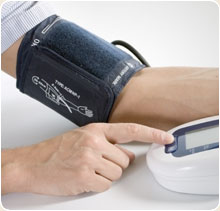 London, Northamptonshire (PRWEB UK) 30 January 2013
Homefield Grange Detox Retreat have sourced a machine that can determine one's 'biological age' providing them with a report on how to improve their health and well being.
Turn Back Time, who supply the equipment to Homefield Grange explain "The device measures changes in blood volume caused by the pulse wave. By detecting the pulse wave pattern and calculating the volume of blood being delivered, along with arterial softness, gives an indication of the condition of a clients arteries, the amount of oxygen being delivered to the skin and other vital organs. Results are then analysed by specialist computer software and the clients biological age is calculated. Therapist will then make the appropriate recommendations and provide a full report."
They say "The device used for the test has been developed by a company who have supplied medical equipment around the world since 1975. This machine, along with specialised computer software, initially determines and then progressively keeps track of a clients biological age and other health indicators."
Biological age is determined by a complicated combination of factors such as cells and tissue function; physical structure of the body; and cognitive function.
Company information
Homefield Grange is a dedicated, established and permanent detox retreat open 51 weeks of the year, assisting clients making positive changes towards their health and well-being. This caring team of qualified practitioners will provide all the help you would expect from a professional organisation.
For more information about Homefield Grange you can visit http://www.homefieldgrange.co.uk or call 01536 712219 or you can email enquiries@homefieldgrange.co.uk