CafeGive Honors #GivingTuesday and End-of-Year Giving With a Special Campaign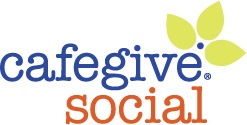 Portland, OR (PRWEB) November 27, 2012
CafeGive will celebrate a national movement that is making, November 27, 2012, a day dedicated to giving (#givingtuesday) by offering businesses and their causes a special campaign of ready-to-deploy Facebook apps to support end-of-year giving.
GIVING IS DOWN THIS YEAR
Up to 30 percent of charitable giving happens in December every year. But this year is different – fundraising at more than half of charities nationwide has slowed substantially. Fewer people are giving, and donations are smaller. Reduced giving is making it much harder for charities to help needy people in a year where the needs are greater than ever.
CafeGive is launching an end-of-year campaign to encourage more December giving. The companies that utilize CafeGive's offer will be able to increase the awareness of their causes by rolling out a Like Us Give Back campaign, or raise more than they could on their own with the help of CafeGive's Make the Match donation-matching app. Many organizations running Make the Match Facebook campaigns raise as much as 50 to 100 percent more, aided by the awareness and generosity of each organizations customers, employees and social media friends. These extra funds make a big difference to charities and the people they serve.
Cafegive will discount its Make the Match donation and Like Us Give Back Facebook apps to $ 200 for businesses that want to make a bigger giving impact this holiday season. CafeGive will also provide all the graphics, deployment and hosting services needed for organization's giving campaign.
CAFEGIVE EXTENDS HELP TO INCREASE GIVING
We know organizations are busy, so we have designed our cause marketing applications be easy to brand, fast to launch and flexible to support unique requirements. Our Facebook Like Us Give Back app is designed to help business' causes get more leverage from their contributions by linking donations with Facebook fan growth. Businesses like Tradewinds Island Resorts and Regence Blue Cross Blue Shield of Oregon have used this application successfully to help strengthen their key causes like SMART and National Autism Association. (Example App)
CafeGive's Make the Match matching donation campaigns use an established donor-advised fund to securely manage and deliver donations to the charitable 501(3)c cause businesses select. That means businesses won't have to put any staff time into accounting for donations and all donors automatically receive a receipt showing their tax-deductible contribution. This application has been used by key customers like Mayer-Johnson, PGE, and many others to make their giving go further. (Example App)
By removing many of the traditional barriers to giving, CafeGive hopes to help increase this years giving, help more communities and demonstrate the power of social media to drive real and lasting change.